Symposium:
African American Garden:
The Caribbean Experience
June 17, 2023
10 a.m.–12 p.m. | Ross Hall
Curated by Dr. Jessica B. Harris, African American Garden: The Caribbean Experience will highlight the plants and gardening histories that are essential contributions to Caribbean foodways, including those that have been brought by Caribbean immigrants to the United States. This exhibition will open at the Edible Academy on June 17, the weekend of Juneteenth.
As part of the opening, this symposium will explore food stories of the Caribbean in two compelling sessions that consider history and memory, as well as the culinary journeys of both people and plants.
Presented by NYBG's Humanities Institute with generous support from the Mellon Foundation
RSVP
This event is now at capacity. Stay tuned for future Humanities Institute events at NYBG.
Mangoes, Breadfruit, Callaloo, and Bottle Gourds: Stories Told by Plants of the Caribbean
Jamaica Kincaid in Conversation with Dr. Jessica B. Harris
Award-winning author Jamaica Kincaid will sit down with Dr. Jessica B. Harris to talk about Caribbean plants and their associated narratives. This wide-ranging dialogue will cover topics such as Kincaid's writings on Caribbean gardens and gardening, as well as the associations certain plants have to culinary traditions first brought to the Caribbean by Africans and Europeans and then carried by immigrants to the United States. This conversation will touch on migration, adaptation, perseverance, and power, as manifested through plants.
Dr. Jessica B. Harris is America's leading scholar on the food and foodways of the African Diaspora. Dr. Harris received the James Beard Lifetime Achievement Award in 2020, and she was named one of Time magazine's 100 Most Influential People of 2021. In the same year, her book High on the Hog was adapted into a Netflix series; in 2022, the series won a Peabody and an NAACP Image Award, and was renewed for a second season. She serves on NYBG's Board of Trustees.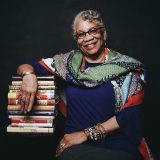 Born in Antigua, Jamaica Kincaid is an award-winning Caribbean African American author best known for her evocative portrayals of family relationships, interwoven with themes of colonialism, gender, race, and class. She is also an accomplished gardener who has expanded the scope of garden writing in essays and memoirs, including her 2020 New Yorker essay "Disturbances of the Garden" and My Garden (Book). She is a Professor of African American Studies at Harvard.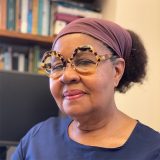 Preserving History: The Power of Sugar in the Caribbean and Beyond
A Panel Discussion
In 2023 the entry bed of African American Garden: The Caribbean Experience will mimic a sugarcane field so as to highlight the centrality of sugar to the region. Panelists will discuss the history and culture of the Caribbean, and the various roles played by sugar in the region—and beyond.
Originally from Barbados, Pierre Serrao is co-founder of the popular Bronx-based culinary collective Ghetto Gastro, which combines food with music, fashion, visual arts, and social activism. In his work with Ghetto Gastro, he has partnered with Nike and Beats by Dre; won a Future of Gastronomy award from the World's 50 Best; and co-authored Black Power Kitchen, named one of 2022's best cookbooks by Food & Wine, Forbes, Vogue, Publishers Weekly, and more.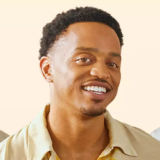 Shannon Mustipher is a cocktail consultant, spirits educator, and author of the award-winning Tiki: Modern Tropical Cocktails. After launching a Caribbean rum-focused bar at Glady's Caribbean in 2014, she went on to found Women Who Tiki, a tropical cocktail-centric pop-up. In 2020 she received the Tales of the Cocktail Pioneer Award and was inducted into the Dame Hall of Fame. Her writing, recipes, and opinions have been featured in many publications, including The New York Times, The New Yorker, Bon Appetit, GQ, and Food & Wine, among others.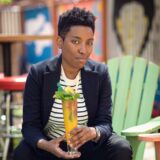 Dr. Maricel Presilla is an award-winning author, culinary historian, chef, and restaurateur, and a widely recognized expert on Latin American cuisine. She has studied tropical crops, cacao, and vanilla agriculture, and is founder and Americas Director of the International Chocolate Awards, the largest independent fine chocolate competition in the world. Her book Gran Cocina Latina: The Food of Latin America was the James Beard Foundation's 2013 Cookbook of the Year.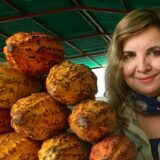 Moderator Dr. Scott Alves Barton is a food historian. During his 25+ years as an executive chef, restaurant/product consultant, and culinary educator, he has taught at numerous institutions, including NYU, The New School, Pace, and the Institute for Culinary Education. He is currently Food Studies Professor in Africana Studies at the University of Notre Dame, and is a member of the James Beard Foundation Cookbook Awards committee. He was named one of the top 25 best African American chefs by Ebony Magazine.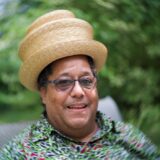 The African American Garden is made possible with support from the Mellon Foundation. 
Generous support provided by The Charles E. Culpeper Arts & Culture Program of the Rockefeller Brothers Fund.