Artists Inspiring Action
Saturday, September 28, 2019
2 – 4 p.m.
Climate Change Arts Exchange
Join Baba Brinkman, rap artist and science communicator, as he hosts an afternoon of multimedia performances addressing climate change, culminating with Interpreting Nature, a conversation between NYBG's first composer-in-residence, Angélica Negrón, and Pulitzer Prize-nominated author and scientist, David Haskell.
Baba Brinkman
Known for his Rap Guide to Climate Chaos, Baba Brinkman communicates the reality of climate change, from the carbon cycle to the global energy economy, in language that delights and inspires.
Called "astonishing and brilliant" by The New York Times, Baba is a Scotsman Fringe First Award-winner for Exceptional New Writing, and a two-time Drama Desk Award Nominee for "Outstanding Solo Performance" and "Unique Theatrical Experience." He has performed live on MSNBC's The Rachel Maddow Show and shared stages with science luminaries including Stephen Hawking and Neil deGrasse Tyson.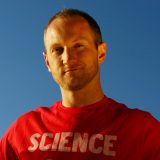 Human Impacts Institute
The Human Impacts Institute (HII) is a Brooklyn-based NGO which uses arts and culture to inspire environmental action for social good.
In 2017, HII launched the Impact Artist Residency to bring together creative minds who are using their tools as artists, designers, musicians, writers, and performers to connect more people to environmental solutions. HII's 2019 Artist-in-Residence, Anna Lee Fisher, is one of the cast members of the institute's upcoming TV pilot, Climate's a Drag. A drag queen who moved from Nashville to pursue her dreams in the big city, Ms. Fisher now directs theater and writes her own parody song lyrics that cover a variety of topics; environmental activism has been a major source of songwriting inspiration.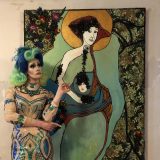 Chuck Nice
Chuck Nice is an 18-year veteran of stand-up comedy with a rich history in television and radio.
Currently, he is co-hosting StarTalk with Dr. Neil deGrasse Tyson on NatGeo and is also the host of Playing with Science, a podcast he created under the StarTalk Radio umbrella. In addition, Chuck is the writer and producer of Like a Damn Adult for Newsy. He has also hosted his own shows, Buy It Like a Mega Millionaire and Home Strange Home, on HGTV, and co-hosted ABC's The View. His other familiar works include TRU TV's World's Dumbest, VH-1's Best Week Ever, and Guys Tell All on NBC's Today. Most weekends, he can be found on stage at one of New York's top-tier comedy clubs. Chuck says his greatest joy in life, other than learning, is being a father…that and truly comfortable undershorts.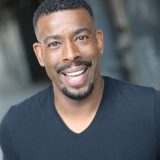 SpectorDance
SpectorDance presents Ocean Trilogy, a multidisciplinary performance and educational outreach program inspired by filmed interviews with a wide variety of ocean science experts.
Based on an evolving partnership between choreographer Fran Spector Atkins, media artist William Roden, rap artist Baba Brinkman, and scientist Kyra Schlining from the Monterey Bay Aquarium Research Institute (MBARI), Ocean Trilogy looks at the challenges confronting our ocean and hopeful possibilities from cutting-edge ocean science research.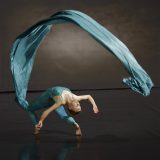 Brian Foo: Data Driven DJ
Brian Foo's Data Driven DJ presents Too Blue, a song which was generated by tracking the land loss in Coastal Louisiana over 78 years due to man-made levees, drilling and dredging for oil and gas, and climate change.
Brian Foo is a Data Visualization Artist at the American Museum of Natural History where he designs interactive exhibits using scientific data and research. He most recently designed a permanent exhibit about climate change in the Museum's Hall of Planet Earth using open data. His personal work uses data to create music, objects, and physical spaces and has been featured on NPR, New York Times, and exhibited in the Museum of Art and Design and the Museum of the City of New York.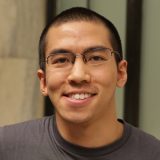 Interpreting Nature: Connecting Science with Our Senses
As world forests face ever-increasing threats from human activity and climate change, scientists and artists alike work to inform a wider audience. David Haskell and NYBG composer-in-residence Angélica Negrón explore the deep connections between people and nature, featuring highlights of Haskell's forest-recorded "tree songs" and sample soundscapes from Negron's "Chorus of the Forest"—premiering at NYBG November 2.
Angélica Negrón
Puerto Rican-born composer and multi-instrumentalist Angélica Negrón writes music for accordions, robotic instruments, toys, and electronics, as well as chamber ensembles and orchestras.
"Wistfully idiosyncratic and contemplative" (WQXR), "mesmerizing and affecting" (Feast of Music) with a "capacity to surprise" (The New York Times), her music has been performed at the Kennedy Center, Bang on a Can Marathon, and the 2016 New York Philharmonic Biennial, and her film scores have been heard numerous times at the TriBeCa Film Festival. Currently a doctoral candidate in composition at The Graduate Center (CUNY), Angélica is a teaching artist for New York Philharmonic's Very Young Composers Program and Lincoln Center Education, working with learners of all ages on creative composition projects. Angélica is presently an artist-in-residency at National Sawdust, working on Chimera, a lip sync opera for drag queen performers and chamber ensemble that explores fantasy, illusion, and identity. She is also composer-in-residence for the Orlando Philharmonic Orchestra's 2018–19 season.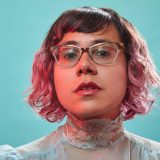 David Haskell
David Haskell is a writer, scientist, and sound recordist. His studies show the many ways that the lives of people and trees are interconnected.
His first book, The Forest Unseen, was a finalist for the 2013 Pulitzer Prize in nonfiction and received numerous other honors. Haskell's latest book, The Songs of Trees, examines the life-giving links between people and trees. The book was winner of the 2018 John Burroughs Medal and named one of the Best Science Books of 2017 by Science Friday, among other honors. Haskell received his BA from the University of Oxford and PhD from Cornell University. He is a Guggenheim Fellow and Professor at the University of the South in Sewanee, TN, where his classes have received national attention for combining action in the community with contemplative practice. In addition to his books, he has published scientific papers, essays, poems, and op-eds. In a world beset by barriers, David Haskell's work reminds us that life's substance and beauty emerge from relationship and interdependence.