Celebration of Life Carol Gracie (1941-2021): Interpreter of Nature's Stories
Wednesday, March 8, 2023
11 a.m. | Zoom
Carol Gracie was an accomplished and beloved member of the NYBG community in both Science and Education. On International Women's Day 2023, this celebration of Carol's life will feature presenters who knew Carol well and experienced her profound influence through acclaimed books on wildflowers of northeastern North America, photography and field research in the Neotropics, and engaging the public during botanical lectures, ecotours, and field trips.
Jennifer Bernstein
CEO & The William C. Steere Sr. President, NYBG
Jennifer Bernstein is a proven leader with exceptional management experience in fundraising and board development for prominent cultural, educational, and environmental organizations. She leads the world-renowned New York Botanical Garden, as the institution's CEO and William C. Steere Sr. President. Jennifer's leadership is driving fiscal, reputational, and programmatic growth at NYBG. Since joining the Garden in 2021, she has launched a new strategic and comprehensive master site planning process that will revitalize more than 100 acres of NYBG property, welcomed five new trustees to NYBG's Board of Trustees, and helped solidify the institution's financial position.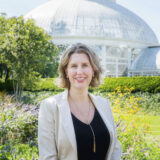 Dr. Jacquelyn Kallunki
Curator Emeritius, NYBG
Dr. Jacquelyn Kallunki spent her 35-year career at New York Botanical Garden, and since her retirement as Associate Director and Curator of the Herbarium in 2014, she continues her research there. These three decades also encompassed the long friendship she and Carol Gracie shared, enjoying birding, hiking, camping, and just hanging out.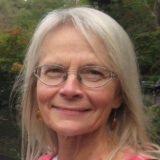 Maragret Roach
Margaret Roach, who gardens in rural Columbia County, NY, is the creator of A Way to Garden dot com, and a weekly podcast and book by the same name. She has been a leading garden writer for more than 30 years—at 'Martha Stewart Living,' 'Newsday,' and in three books. Since April 2020, she has been the garden columnist for 'The New York Times,' where she began her journalism career.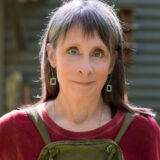 Dr. Tatyana Lobova
Dr. Tatyana Lobova worked at New York Botanical Garden as a Research Assistant in the Institute of Systematic Botany from 2001 until 2007. She conducted research under the supervision of Dr. Scott Mori, focused on bat-plant interactions in Neotropical rain forests. In 2007, Dr. Lobova moved to Norfolk, VA and began her work as Assistant Professor of Biology at Old Dominion University, where she currently holds a position of Master Lecturer and University Distinguished Teacher in the Department of Biological Sciences. Dr. Lobova's plant-animal interactions studies have been featured in National Geographic, Bats, National Public Radio, and in local media.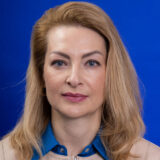 Hella and Scott McVay
Hella McVay was born in Berlin and educated in mathematics at the Free University of Berlin. Hella taught mathematics for 25 years and was the founding chair of the mathematics department at Stuart Country Day School in Princeton. She was a founder of the Whole Earth Center, the first organic food store in the Garden State. Hella was a dedicated volunteer for Planned Parenthood and received the Margaret Sanger Award twice. Having traveled to more than 100 countries, she is an explorer, photographer, painter, and writer. She worked for Siemen's RTL as assistant to the President for five years.
Scott McVay graduated from Princeton University in English literature and served for three years as a special agent of the US Army's Counter Intelligence Corps in Berlin. Returning to Princeton, he became the University's first recording secretary and later assistant to President Robert F. Goheen.
McVay's fascination with whales and dolphins led him to work for John C. Lilly, and to serve on the U. S. delegation to the International Whaling Commission. With his wife, he discovered and described the six-octave song of the humpback whale, which became an anthem for whale conservation.
Scott served as the founding executive director of the Robert Sterling Clark Foundation and Geraldine R. Dodge Foundation, and as the 16th president of the Chautauqua Institution. He has served on many boards including the World Wildlife Board, Smithsonian Institution, and currently Grounds for Sculpture.
He is the author of scientific papers and Surprise Encounters with Artists and Scientists, Whales and Other Livings Things.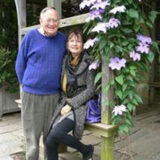 Dr. Amy Berkov
Dr. Amy Berkov is a tropical ecologist who made a mid-life career change from art to science. She obtained her B.F.A. degree in 1977 at the University of Colorado-Denver, and her Ph.D. in Biology in 1999 at the City University of New York. Catalysts for this change included a Tropical Biology class at New York Botanical Garden with Carol Gracie and Scott Mori, followed by one of their expeditions to French Guiana (where Dr. Berkov subsequently spent a year conducting her thesis research). She is now wrapping up 21 years as a member of the Biology faculty at the City College of New York, where she studies the evolutionary and community ecology of Neotropical wood-boring beetles, especially those associated with trees in the Brazil nut family.