Disability Pride Month
Saturday, July 1, 2023 – Monday, July 31, 2023
Onsite & Online
Join us throughout the month of July as we celebrate the history and contributions of people with disabilities to the botanical world—past and present—as we offer multi-sensory plant activities for all ages, a live performance from Heidi Latsky Dance, tours, and highlights that share how NYBG is proactive in ensuring the Garden is accessible and enjoyable for all.
Don't miss special Disability Pride Month events and activities at the Garden on July 22!
Vanishing Art Featuring Heidi Latsky Dance
July 22; 11 a.m.–12 p.m.

Performing ON DISPLAY, this endurance performance attempts to end the stigma attached to difference by featuring many performers with disabilities. Heidi Latsky Dance is an NYC-based, physically integrated company, creating daring work with people with disabilities since 2006.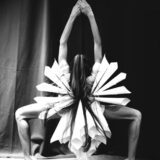 Multi-Sensory Table
July 22; 12–3 p.m.
Mosholu Solar Pavilion

Join an NYBG volunteer in exploring plants and their products from the Garden's collections through this tabletop multi-sensory experience.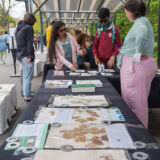 ASL Magnificent Tree Tour
July 22; 2:30 p.m.
Garden Grounds

What makes a tree notable? It could be its size, bark, uses, or a variety of other features. Some of our trees have been here prior to the Garden's formal establishment in 1891. This tour, led by an NYBG Tour Guide accompanied by an American Sign Language interpreter, gives visitors who are deaf an enhanced experience.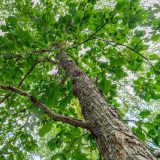 Health & Wellness Learning Opportunities
July 22; 12–3 p.m.
Solar Pavilions at Mosholu Entrance

Representatives from Disability Service and Advocacy Organizations will be tabling at the Garden.
Visions
VISIONS/Services for the Blind and Visually Impaired is a nonprofit vision rehabilitation and social service organization founded in 1926. VISIONS' purpose is to develop and implement individualized programs to assist people who are blind and visually impaired of all ages to lead independent and active lives, and to educate the public to understand their capabilities and needs. Learn more here.
Bronx Independent Living Services (BILS)
BILS is a non-profit, community based organization dedicated to empower all people with disabilities to understand and exercise their civil and human rights in order to live fully integrated lives in mainstream society. BILS assists individuals by providing them the necessary tools to make informed decisions about their own lives through access to education, skills development, and access to the appropriate resources. On a systemic level, BILS is committed to facilitating social, economic, and civic change by advocating for the removal of architectural, communication, and attitudinal barriers that have limited the disabled community for far too long. Learn more here.
One Heart One Vision
One Heart One Vision is owned and operated by blind women who are committed to fighting the marginalization of blind women by providing free programs and resources. The organization cultivates blind women's ambition to be empowered, while striving for disability justice. Learn more here.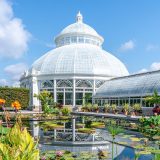 Children's Sensory Experience
Throughout July; 10 a.m.–5:30 p.m.
Everett Children's Adventure Garden

Explore our sensory-friendly Peacock and Vulture sculptures in the Children's Garden in celebration of Ebony G. Patterson's art, created with sambals and feather dusters for hands-on interaction. Then visit the Greenhouse for a quiet space to see plants and use spray bottles to help with watering.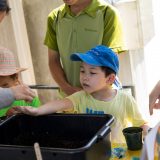 Plant Talk
Check out Plant Talk articles that highlight efforts NYBG has taken to ensure the plant world is accessible and enjoyable for all.