Du Pont Gardens of the Brandywine Valley
Thursday, October 19, 2023
4–5:30 p.m. | Ross Hall
Over multiple generations, the du Pont family has created magnificent landscapes and gardens that complement the verdant lands of the Brandywine Valley, where five of their estates—Hagley Museum and Library; Nemours Estate; Mt. Cuba Center; Winterthur Museum, Garden, & Library; and Longwood Gardens—are each a showplace of formal plantings juxtaposed with carefully nurtured natural woodland.
Through vivid photography and eloquent prose, the beauty and spirit of each estate is exquisitely captured in one beautiful new book, Du Pont Gardens of the Brandywine Valley (Monacelli, September 2023).
Join renowned botanical photographer Larry Lederman; garden historian, writer, and NYBG instructor Marta McDowell; and Executive Director of Mt. Cuba Center Jeff Downing for a lively discussion about this impressive publication and the landscape legacy of the du Pont family.
This conversation will be moderated by Todd Forrest, NYBG's Vice President for Horticulture and Living Collections.
Book signing to follow. An exhibition of Larry Lederman's diverse garden photography will also be on view in Ross Gallery, adjacent to the lecture hall.
Lead image © Larry Lederman
Following a successful career in corporate law, Larry Lederman turned to photography as an avocation. From an initial focus on the forms and foliage of trees, Lederman now captures the beauty of gardens and landscapes through the seasons. He is the author of many books, including Magnificent Trees of the New York Botanical Garden, The Rockefeller Family Gardens: An American Legacy, and Garden Portraits: Experiencing Natural Beauty, all published by Monacelli, and the principal photographer for the 125th anniversary edition of The New York Botanical Garden (Abrams).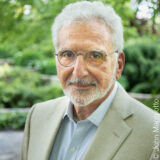 Marta McDowell holds a Certificate in Landscape Design from The New York Botanical Garden. She lives, writes and gardens in Chatham, New Jersey. Her garden writing has appeared in popular publications such as Woman's Day, Country Gardening, and The New York Times. Marta's work typically follows the relationship between the pen and the trowel, that is authors and their gardens.
Her latest book, Unearthing The Secret Garden, explores the plants and places that inspired Frances Hodgson Burnett to write the classic children's book. Timber Press also published Emily Dickinson's Gardening Life, The World of Laura Ingalls Wilder, All the Presidents' Gardens, and Beatrix Potter's Gardening Life.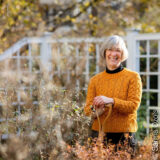 Jeff Downing is Executive Director of Mt. Cuba Center, a botanic garden in Hockessin, Delaware that focuses on native plants of the eastern United States. Mt. Cuba conducts research on the horticultural and ecological value of native plants, and offers hundreds of classes and a certificate program in ecological gardening.
Previously, Jeff fell in love with the botanical garden world working at The New York Botanical Garden, helping to administer and later lead its renowned education programs. In 2018, Jeff was appointed to the Delaware Native Species Commission and in 2019–2020 he chaired New Castle County, Delaware's Land Preservation Task Force.