NYBG Farmers Market
Wednesdays, June 12–October 30, 2019
10 a.m. – 3 p.m.
Voted one of the top 10 farmers markets in NYC by TimeOut New York!
The Garden's farmers market abounds with locally grown produce, fresh baked goods, and other specialty items—every Wednesday throughout summer and into fall. Visit for a wide selection of weekly vendors, rotating artisanal purveyors, and visiting live performers.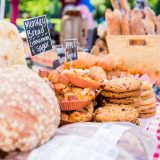 Weekly Vendors
Each Wednesday, select from top produce vendors, bakers, and specialty food purveyors from New York state and beyond.
Vendors may include*:
Anthi's Greek Food is focused on producing fresh, healthy, delicious Greek cuisine. Their food is authentic and the menu boasts flavorful Greek inspired dishes and flavors such as Tsatsiki, Moussaka and Chickpea Salad.
Arlotta Food Studio
Briarcliff Manor, NY
Infused organic olive oils (garlic, lemon, red pepper, blood orange), balsamic vinegars, and tapenades.
Big Bang Coffee Roasters
Peekskill, NY
Hot/iced coffee and coffee beans.
Freshly Made Juices
Bronx, NY
The collaborative effort of two Bronx female residents, Freshly Made embodies the current healthful approach to eating with juice and smoothies.
La Petite Occasion sells caramels + toffees made from the local goodness of the region surrounding New York's Hudson Valley — we always prefer local.
Møsefund Farm is proud to continue the noble heritage of raising and selling the finest Mangalitsa heritage pork. We raise the hogs naturally and humanely while staying focused on meat quality. All our products are minimally processed with no artificial ingredients.
Meredith's Bread
Kingston, NY
A family-run bakery that makes everything from pumpkin quick breads to biscotti, challah bread, and ham & cheese quiches.
Penny Lick Ice Cream 
Hastings-on-Hudson, NY
Founded in 2013 with the mission of bringing back old-fashioned, custard-based ice cream, the ingredients are fresh and locally-sourced. Small batch ice cream made with heavy cream, cream-lined whole milk, eggs and sugar from local Hudson Valley farms. And no artificial colors, flavors, or sweeteners.
Red Barn Bakery
Irvington, NY

A full-service bakery offering both savory and sweet treats.
Sprig Flower Truck is Westchester's first and only flower shop on wheels. They're kind of like a food truck. But instead of pizza, BBQ, or tacos, They sell fresh cut, locally grown, seasonal flowers.
Stoneberry Farm
Katonah, NY
Stoneberry Farm is an 8-acre farm in Katonah, NY that grows organic vegetables, fruits and a small variety of unique flowers to complement their farm market displays. They are NOFA certified organic. They grow everything from radishes to peppers, basil and watermelon.
True Food of Nyack
Nyack, NY

An organic cafe in Nyack that serves up fresh, flavorful seasonal salads like lemony chickpea, kale, and red onion salad, and burritos made with local organic chicken.
Wave Hill Breads
Norwalk, CT
A micro-bakery making artisan breads and pastries with organic whole grains milled at the bakery. The range of their offerings—from a perfectly puffed croissant to a classic Roman focaccia—is astounding.
*Vendor list is subject to change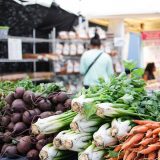 Veggie Valet
Would you love to shop at the market, but don't want to lug your purchases or have your lettuce wilt while you explore NYBG? Worry not! Market staff will keep all of your purchases on ice as part of our complimentary "Veggie Valet" service. Shop early, drop off your groceries, and pick up before you leave.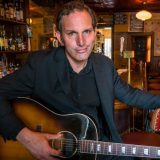 Live Music
12–2 p.m.
Listen to live music featuring NYC-area musicians as you stroll the Farmers Market.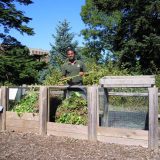 NYC Compost Project Workshops
June 26, July 24, August 21, September 18, October 30
11 a.m.–1 p.m.
Near the Mosholu Gate
The NYC Compost Project works to rebuild NYC's soils by providing New Yorkers with the knowledge, skills, and opportunities they need to make and use compost locally. Join the NYC Compost Project to learn more about composting and worm bins.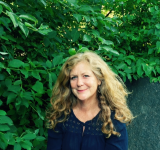 About the Farmer's Market Director: Pascale Le Draoulec
Pascale Le Draoulec is delighted to bring her brand of farmers market to NYBG, one of her favorite places in New York. Ms. Le Draoulec also manages the Hastings, Irvington, Chappaqua, and Bronxville farmers markets, which all have a reputation for being well-curated weekend hubs of their communities.
Before running farmers markets, Ms. Le Draoulec was a newspaper reporter for 18 years. She spent most of those years writing about food, and from 2001 to 2007 she was the lead restaurant critic at the New York Daily News where she won a James Beard award for her reviews.
She is the author of American Pie: Slices of Life and Pie from America's Back Roads (Harper-Collins, 2002), which chronicles her cross-country road trip in an old Volvo 240 named "Betty" in search of her American roots—and people who still make pie from scratch.
A first-generation American, Le Draoulec was raised in California, in a decidedly French household obsessed with all things "food." A hard-driving rain always meant foraging for plump snails in the backyard, purging them in a bucket of salt overnight in preparation for escargots a l'ai et au persil.
Ms. Le Draoulec learned to cook (and to make goat cheese and pluck a chicken) while living on a dilapidated dairy farm near Normandy in her 20s—long before there was anything chic or trendy about farm-to-table cuisine. Markets are her happy place.