Landscape Design Students & Alumni Series 2017-2018
Select Tuesdays Throughout Fall and Winter
1–3 p.m.
Come hear award-winning and nationally renowned professionals share their expertise. These popular afternoon lectures coincide with monthly morning meetings of the Landscape Design Students and Alumni Association. All are welcome to register.
Registration fee for each class: $29/$35.
Register for three or more over the phone (718.817.8747) and receive a 10% discount.
CEUs available:



Transforming Public Spaces with Dynamic Design
with Patrick Cullina
October 24, 2017; 1–3 p.m.
Innovative landscape design in public spaces can create both economic and social vibrancy in the community. Award-winning horticulturist and landscape designer Patrick Cullina will share vital lessons learned from The High Line, Bethlehem Steel, and the Rose F. Kennedy Greenway, including how to creatively select native plants that will be beautiful in each season, while being well-suited to a particular site's functionality and maintenance requirements.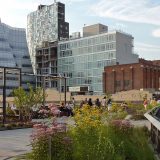 Elevating Organic Shapes in the Landscape
with Lew French
November 14, 2017; 1–3 p.m.
An expert designer blends shapes and forms—plants, pathways, sculptures, and surroundings—to create an evocative whole, resonant like a painting. Internationally recognized for his stonework, Lew French carefully combines natural materials, from lichen-encrusted granite slabs to weathered driftwood, in ways that seem both ancient and effortless. Draw inspiration from Lew as he discusses how to find proportion, scale, and balance using the organic shapes of found materials.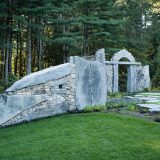 Harnessing the Resilience of Native Plants
with Heather Liljengren
December 12, 2017; 1–3 p.m.
Having co-evolved with New Yorkers for centuries, our native plants are uniquely suited to thrive in the built environment. Heather Liljengren, a field botanist and seed collector, will discuss the advantages of using species native to your design site's specific locality, including their ability to succeed in difficult growing conditions and help create sustainable, functioning ecosystems.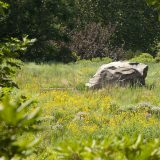 Revitalizing Sissinghurst
with Troy Scott Smith
January 31, 2018; 1–3 p.m.
Long celebrated as a jewel in the National Trust crown, Sissinghurst Castle Garden in Kent, England, is currently undergoing a vigorous renewal under the direction of its head gardener, Troy Scott Smith. In this talk, Smith will describe how he is restoring and reimagining Vita Sackville-West's original creation—recapturing the romance, experimentation, and exuberance that defined her distinctive vision—while accommodating an ever-growing public.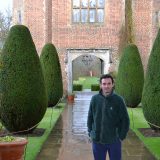 Formal Pruning in Urban Gardens
with Bill Logan
February 20, 2018; 1–3 p.m.
Beloved tree expert Bill Logan, who is the founder and president of Urban Arborists, joins us to discuss the techniques of formal pruning in urban areas, including aerial hedging, pollarding, pleaching, and coppicing. Using a variety of stunning examples, Bill will show how proper pruning cuts can shape the growth of trees, making them beautiful, fitting, and long-lived. He'll explain how current formal pruning methods stem from agricultural practices that date back to the Bronze Age or earlier, and share best practices for using these methods today.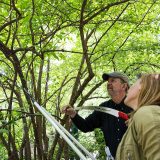 Seeking Inspiration in the Japanese Garden
with Peter Grilli
March 20, 2018; 1–3 p.m.
Celebrated as havens of tranquility and beauty, Japanese gardens integrate profound spiritual attitudes and cultural values with superb design and refined craftsmanship. Over the centuries, poets, emperors, religious leaders, and aestheticians have created Japan's finest gardens. Peter Grilli, a leading commentator on Japanese culture, will discuss the Japanese garden as an endlessly enriching source of creativity and cultural inspiration.