Make Music New York
Tuesday, June 21, 2022
2–4 p.m.
NYBG partners with Make Music New York to celebrate their annual summer solstice festival and Pride month with multidisciplinary performances presented by Bronx-based artists Benedict Nguyễn, Nazareth Hassan, Stephanie George, and Malcolm-x Betts. Performances will take place in the Conservatory Plaza between 2–4 p.m.
Now entering its 16th year, Make Music New York, "the largest music event ever to grace Gotham" (Metro New York), is a unique festival of 1,000+ free concerts in public spaces throughout the five boroughs of New York City, all taking place on June 21st, the first day of summer. Make Music New York joins similar festivities taking place simultaneously in more than 750 cities around the world—a global celebration of music making.
Benedict Nguyễn
Benedict Nguyễn is a dancer, writer, and creative producer. Their criticism has appeared in Into, Los Angeles Review of Books, BOMB Magazine, Vanity Fair, and AAWW's The Margins, among other outlets. Recent projects include their curatorial platform "soft bodies in hard places," #bennyboosbookclub, their performances #publicartpractice, and The Nerve Studio, which they co-founded with Stephanie George in 2021.
Nazareth Hassan
Nazareth Hassan is an interdisciplinary artist specializing in performance, writing, sound, music, and image making. He released three singles in 2021: "Slow Mania 002," "Moonface," and "Departure." Recent sound and composition credits include A Song of Songs at the Bushwick Starr, A Map to Nowhere at Soho Rep, Tomorrow As It Will Be at JACK, and Face Eaters at Chez Bushwick.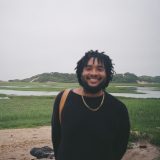 Stephanie George
Stephanie George is a storyteller, curator, and grassroots fundraiser. Stephanie has provided dramaturgy and direction to film, dance, theater, and poetry projects presented at AAWW, BAAD!, Brooklyn Museum, CPR, Esperance Theater, Houses on the Moon, ISSUE Project Room, Pepatián, and Recess.
With Benedict Nguyễn, she's collaborated on the curatorial platform soft bodies in hard places and co-founded The Nerve Studio. Across all mediums, Stephanie is dedicated to creating spaces that grapple with notions of home, belonging, and remembering.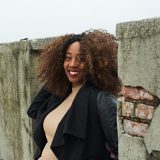 Malcolm-x Betts
Malcolm-x Betts is a visual and dance artist who believes that art is a transformative vehicle that brings people and communities together. His artistic work is rooted in investigating embodiment for liberation, Black imagination, and directly engaging with challenges placed on the physical body. He has a community engagement practice allowing artistic freedom and making art accessible to everyone.