Mapping the Purple Menace
Monday, February 6, 2023
5 p.m. | Online
Spatiotemporal Distribution of Purple Loosestrife (Lythrum salicaria) Along Roadsides in Northern New York State
Speaker: Jessica Rogers, Ph.D., SUNY Potsdam
Purple loosestrife (Lythrum salicaria) is a beautiful plant, obvious to any motorist in late July and August when the purple blooms create a lovely vista. However, this invasive species has also begun a march through our roadsides and wetlands to replace native wetland vegetation. While purple loosestrife, an herbaceous perennial reaching 2.5m in height, can grow in many different soil types, it tends to be found in cattail marshes, bogs, and will often be found in road-side ditches and along waterways. The problem with this is the robustness of the species, which grows in dense stands that begin to replace native vegetation. Ultimately, this becomes a threat to both local and migratory wildlife, particularly waterfowl that frequently use wetlands in the New York watershed as part of migratory routes.
Thankfully, there is a well-studied biological control to limit the invasion, an introduced leaf-eating beetle, Galerucella sp., which feeds exclusively on purple loosestrife. While purple loosestrife is a species listed by the NYS DEC as a regulated and prohibited plant, until 2017 it had not been well studied or documented within the St. Lawrence Valley ecosystem (upstate NY). In this talk, Dr. Rogers will discuss her work with new mapping techniques to monitor the spread and investigate targets for intervention, which is crucial for limiting the effects of this invasion.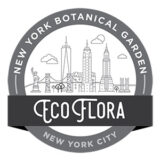 About the Speaker
Dr. Jessica Rogers is an Assistant Professor in Biology & Environmental Studies at SUNY Potsdam. Her research interests look at landscape conservation: more traditionally through changes in protected areas caused by deforestation, making use of GIS (Geographic Information Systems), as well as well as examining practical methods of invasive species monitoring and eradication in upstate New York.
A native of northern New York, Dr. Rogers recieved her undergraduate degree in conservation at Princeton University, before moving to central Kenya to study zebra habitat use, specifically vegetation measures. 
Upon returning to New York, she worked for the Wildlife Conservation Society at the Bronx Zoo on international conservation. She then received her Ph.D. in 2011 from Columbia University, where she studied deforestation in protected areas in Central Africa using remote sensing and GIS techniques. The interconnections of local lands and conservation were instilled in her growing up, and were only improved by her time in Kenya, Gabon, and most of all New York City. She continues to hike the Adirondacks and never misses a chance to return to New York City to catch something on Broadway.