Master Gardener: Advance Film Screening
Thursday, May 4
6 – 9 p.m.
Introduced by Sigourney Weaver and Paul Schrader
Join us for a special sneak preview of Master Gardener starring Academy Award nominee and NYBG Trustee Sigourney Weaver. Directed by Academy Award nominee Paul Schrader, Master Gardener follows horticulturist Narvel Roth (Joel Edgerton), the meticulous gardener of Gracewood Gardens. Roth is as much devoted to tending the grounds of this beautiful and historic estate as to pandering to his employer, the wealthy dowager Mrs. Haverhill (Weaver). When she demands that he take on her wayward and troubled great-niece Maya (Quintessa Swindell) as a new apprentice, Roth's spartan existence is upended, unlocking dark secrets from a violent past that threatens them all.
This screening will be introduced by Sigourney Weaver and Paul Schrader through an engaging conversation about the film and the pivotal role that gardening plays in this tale of redemption.
Sigourney Weaver
Academy Award nominated and BAFTA and Golden Globe winning actress Sigourney Weaver has created a host of memorable characters, both dramatic and comic, in films ranging from Ripley in ALIEN to Dian Fossey in GORILLAS IN MIST.
Over the years, she has captivated audiences and won acclaim as one of the most esteemed actresses on both stage and screen.
Other film credits include WORKING GIRL, AVATAR, GHOSTBUSTERS, THE ICE STORM, and DEATH AND THE MAIDEN. Weaver most recently starred in Phyllis Nagy's drama film CALL JANE alongside Elizabeth Banks, Maya Forbes and Wallace Wolodarsky's THE GOOD HOUSE alongside Kevin Kline, and AVATAR: THE WAY OF WATER. The latter received a "Best Picture" nomination for the Oscars, Golden Globe, and Critics Choice awards. Upcoming projects include Amazon Studios' drama series, "The Lost Flowers of Alice Hart," which she also executive produced, and Paul Schrader's MASTER GARDENER, opposite Joel Edgerton, which premiered at the 2022 Venice Film Festival.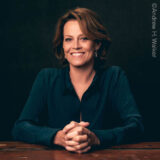 Paul Schrader
Screenwriter and director Paul Schrader was born on July 22,1946, in Grand Rapids, Michigan. He earned his B.A. from Calvin College, then his M.A. from UCLA, while working as a film critic and writing Transcendental Style in Film.
He attended the inaugural class at AFI. He has written or directed over thirty films, including four collaborations with Martin Scorsese. The first, Taxi Driver, won the Palme D'Or at Cannes Film Festival. In 1978, he directed his first film, Blue Collar. Schrader's catalog of film includes American Gigolo, Cat People, Mishima and Affliction. In 2019, Schrader was nominated for an Academy Award for Best Original Screenplay for First Reformed, which he also directed.