Mellon Fellows Research Report
Friday, November 30, 2018
11 a.m. – 12:15 p.m.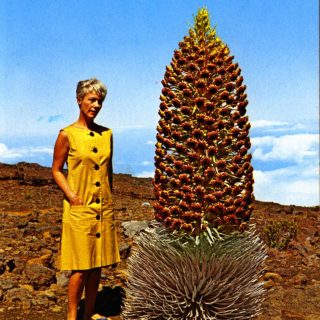 The Humanities Institute engages a lively international community of students and scholars through academic programming and research fellowships. Each year, the Institute's Andrew W. Mellon Fellows give a Research Report showing how they use the historical collections of the Mertz Library and William and Lynda Steere Herbarium as well as NYBG's Living Collections to further their interdisciplinary studies. Their research presentations stimulate critical thinking at the intersection of science and the humanities and invite meaningful public discourse about society's relationship with the natural environment, past, present, and future.
Geoff Bil is a historian of science specializing in botany, anthropology, and ethnobotany. His doctoral research at the University of British Columbia centered on European engagements with Māori botany in 19th-century Aotearoa, New Zealand. His research at NYBG pursues related themes in Southeast Asia, Latin America, and the Pacific.
Troubled Translations: Ethnoscience and Empire in 20th-century Philippines
Ethnoscientists play an invaluable role as exponents of biological and cultural diversity. Their work involves close attention to the intricate process of translation—between languages, cultures, and environmental worldviews—often in deeply inequitable circumstances. This paper analyzes this process in 20th-century Philippines, with emphasis on the respective research of three individuals: Elmer Drew Merrill (1876–1956), the most prominent botanist of the early years of American colonization; Harley Harris Bartlett (1886–1960), a botanist, linguist, and early ethnobotanist; and Harold Conklin (1926–2016), the preeminent ethnoscientist after Philippines independence.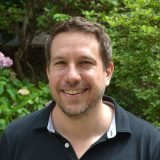 Ashanti Shih is a Ph.D. candidate in the History of Science and Medicine at Yale University. Her dissertation, "Invasive Ecologies: Preservation and Identity in Twentieth-Century Hawai'i," explores the history of invasion biology (the study of invasive species) and related preservation practices in the Hawaiian Islands from about 1890 to 1980.
Searching for Balance in Hawai'i: Natives, Aliens, and the Civilian Conservation Corps
In the 1930s–1940s, white settlers in the Territory of Hawaii were concerned about the state of the archipelago's nature and the state of its human population. Both seemed to be out of balance. Scientists warned that exotic species were destroying native forests and birds, while, in the human world, settlers believed that Native Hawaiians were a "vanishing race" and that Japanese were an "alien threat." The Civilian Conservation Corps (CCC) program became one solution to the dual imbalances, tackling the entangled projects of Americanization and ecology.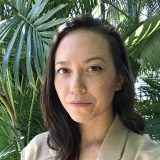 Top photo: The Haleakalā silversword plant (Argyroxiphium sandwicense or 'āhinahina in Hawaiian), admired by a tourist on top of the Haleakalā volcano on the island of Maui, late 1950s
Support for the Humanities Institute provided by The Andrew W. Mellon Foundation