Nature Your City: Biodiversity and the Future of New York
Tuesday, June 27, 2023
5 p.m. | Online
Speaker: Eric Sanderson, Ph.D.
Climate change is re-writing where we can live and work in New York City based on an ancient template: the historical ecology of New York. In this talk, historian, author, and futurist Dr. Eric Sanderson discusses how we must take nature seriously in our decision-making. Nature will save the city if we give it a chance: here's the recipe how.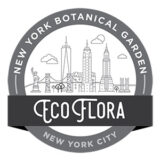 About the Speaker
Eric W. Sanderson, Ph.D., is the inaugural Vice President of Urban Conservation at the New York Botanical Garden. He is the author of the best-selling Mannahatta: A Natural History of New York City (Abrams, 2009) and three other books about biodiversity loss and climate change. He is an optimist, despite his work as a historian, conservation biologist, and urbanist.
Sanderson earned a Ph.D. in Ecology (1998) and a B.A.S. in English and Biochemistry (1989) from the University of California, Davis.