New Visions of Botanical History—The Andrew W. Mellon Fellows Presentations
Friday, January 28, 2022
11 a.m. | Online
Every year, The Humanities Institute's Andrew W. Mellon Fellows give a Research Report showing how they use the historical collections of the LuEsther T. Mertz Library, the Archives, and the William and Lynda Steere Herbarium to further their interdisciplinary studies. Their presentations stimulate critical thinking at the intersection of science and the humanities and invite meaningful public discourse about society's relationship with the natural environment.
Kathleen Gutierrez, Ph.D.
Stories of Philippine Botany: Expanding the Notion of the Vernacular
In this presentation, Dr. Gutierrez examines NYBG's long historical relationship with the Philippines. Immediately following Nathaniel Lord Britton's founding directorship (1895–1929), the Garden fell under the direction of Elmer D. Merrill, whose career was first built in the archipelago at the start of the 20th century. The Garden's library, herbarium, and archives reflect a storied past of Philippine botany, one that reveals embodied plant knowledge, the expertise of Filipino botanical collectors, and the philosophical utility of local plant names. These historical glimpses form the basis of Gutierrez's manuscript, Sovereign Vernaculars in the Philippines at the Dawn of New Imperial Botany, which examines everyday expressions of plant insight and how these confronted, challenged, or synergized with the science of botany during its international acceleration at the turn of the 19th and 20th centuries. This talk offers a brief look at the stories held by these very grounds and how we can expand the definition of the "vernacular" in the history of botany to more capaciously account for how plant knowledge was uttered, carried, and transformed in a place like the Philippines.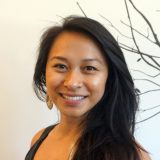 Jackson Perry, Ph.D.
Accessing the World of 19th-Century Eucalyptus Enthusiasts Kaleidoscopically
In this presentation, Dr. Perry will discuss his book project, The Gospel of the Gum: Eucalyptus Enthusiasm and the Modern Mediterranean World, and the doubly kaleidoscopic approach to the history of eucalyptus and its modern, global diffusion that he is developing during his fellowship at NYBG. The first kaleidoscope is sensory—eucalyptus enthusiasts saw, touched, tasted, and, most importantly, smelled what eucalyptus might offer them. The second kaleidoscope is spatial. He will discuss how the Mertz Library's collections, and its commitment to digitizing historical documents, enriches his understanding of previous archival work that he has done elsewhere in the United States and around the world. Furthermore, doing research in the physical collection at NYBG with simultaneous access to digitized collections enables a kaleidoscopic layering of different data that previous historians could only view through the equivalent of monochromatic lenses.