Plant-Based Foods and the City: From Seed to Take-Out
Friday, October 1, 2021
Online | 11 a.m. EDT
Vegan, vegetarian, and other plant-based diets are championed by many as a powerful approach to health, environmental sustainability, and a more humane and ethical food system. Critics, on the other hand, are concerned with highly processed, popular plant-based products; the disconnect between plant-based diets and cultural food traditions; and the implications of removing animals from agricultural systems.
This webinar, moderated by Fordham University Associate Professor Garrett Broad, brings together nutrition scientists and experts from the growing plant-based food industry for a discussion that traces plant-based foods from fields to restaurants, bodegas, and take-out containers in the Bronx and beyond.
Presented by the Humanities Institute with generous support from The Andrew W. Mellon Foundation
Garrett Broad is an Associate Professor and an Associate Chair in the Department of Communication and Media Studies, Fordham University.
Broad's research and teaching focuses on the food system, media, and social movements. He is the author of More Than Just Food: Food Justice and Community Change, as well as a variety of articles on food's relationship to environmental sustainability, economic equity, and the well-being of humans and animals.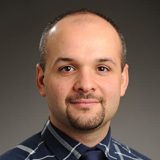 Erick Castro is Co-founder and Creative Director of Plantega, a community-powered vegan food systems solution headquartered in the Bronx, New York.
Castro is a passionate plant-based connoisseur bringing tasty, inspiring bites to his popular "How To Be Vegan In The Hood" brand. His company, Plantega, makes plant-based food easier to access from bodegas in New York City. From Brooklyn to the Bronx, each location carries 100% plant-based, easy-to-grab options made hot off the grill—like a Chopped Cheese and Breakfast Burrito, as well as retail products like cheeses, burgers, and chicken.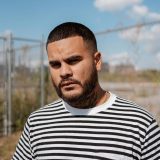 Dil Thavarajah, Ph.D., is an Associate Professor in the Department of Plant and Environmental Sciences at Clemson University, South Carolina.
Dr. Thavarajah leads the Pulse Biofortification and Organic Nutritional Breeding programs, and co-leads the Phenomics of the Feed the Future Innovation Lab for Crop Improvement at Cornell University. Before her current position, she worked at the Canadian lentil breeding and biofortification program at the University of Saskatchewan, Canada, and started the national Pulse Quality and Nutrition Laboratory at North Dakota State University, Fargo, North Dakota. Thavarajah holds a Ph.D. in Plant Science and M.Sc. in Soil Science from the University of Saskatchewan, Canada, and a B.Sc. from Sri Lanka.