The Andrew W. Mellon Presentations
Friday, November 17, 2017
11 a.m. – 12 p.m.
There is no fee or RSVP required. Please check in at the LuEsther T. Mertz Library on the 6th floor of the Library Building.
J'Nese Williams
Imperial Plans and Local Governance:
The St. Vincent Botanic Garden, 1765–1822
In the late 18th and early 19th centuries, the British government began funding botanic gardens in its colonies to manage economic and scientific botany projects. Though these gardens were an overall success, the St. Vincent Botanic Garden struggled to fulfill its mission. As an example of failure, the history of the St. Vincent Garden reveals the limitations of government support of science in this period.
J'Nese Williams, Vanderbilt University
Her dissertation research, The Texture of Empire: British Colonial Botanic Gardens and the Uses of Science in the Late Eighteenth and Early Nineteenth Centuries, adopts a local view to demonstrate how British colonial governments, botanic gardens, and private organizations and individuals collaborated to produce and implement plant policy before the centralization of imperial governance.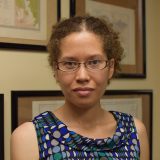 Tim Lorek
Plant Breeding and Wild Sugarcane in Colombia's Cauca Valley, 1927–1967
In the 1930s, the USDA collaborated with Colombian agribusiness and experiment stations to breed a temperate variety of sugarcane. This partnership highlights the use of wild sugarcane (Sacchaum spontaneum) as it traveled from the steppes of central Asia, through initial scientific crossings in Dutch Java, and finally to breeding programs in the greater Caribbean. Several scientists involved in these collection and breeding programs donated specimens housed in the NYBG Herbarium. Their work contributed to significant changes in global sugarcane production and remains relevant for its economic, biological, and social impact in sugar landscapes.
Tim Lorek, Yale University
His dissertation research, Developing Paradise: Agricultural Science in Colombia's Cauca Valley, 1927–1967, examines international networks of agricultural development from the historical perspective of an economically significant subtropical river valley in southwest Colombia.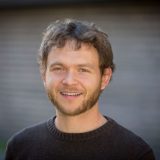 Support for the Humanities Institute at The New York Botanical Garden provided by The Andrew W. Mellon Foundation