Common Ground
Friday, October 12, 2018
11 a.m. – 12 p.m.
Bridging Art, Science, and Ecology at NYC Urban Field Stations
Four well-known artists and scientists will discuss the engagement of the environmental arts emerging from field stations across New York State. Kevin Duggan, lead author of the report Common Ground, shows how the worlds of art, science, and ecology are bridged at various urban and rural stations. Joining him are Lindsay Campbell of the U.S. Forest Service Northern Research Station and Bram Gunther of New York City Parks to discuss the evolution of the Arts and Humanities residency. In addition, Matt Jensen, artist in residence at one of the New York State Urban Field Stations, will share his past works and preview his upcoming project entitled The Forest Between.
Kevin Duggan is a nonprofit consultant working at the intersection of art, technology, media, and social change.
He has held senior staff positions at the Experimental Media and Performing Arts Center at Rensselaer Polytechnic Institute and The New York Foundation for the Arts, and worked with a wide variety of organizations including Tribeca Film Institute, Eyebeam, The Jewish Museum, and the School of Visual Arts, among others. A visual artist, his work has been shown at Wave Hill, Kentler International Drawing Space, NYPL, and elsewhere.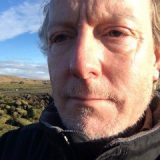 Lindsay K. Campbell is a research social scientist with the USDA Forest Service Northern Research Station—NYC Urban Field Station.
Her research explores the dynamics of urban politics, natural resource stewardship, and sustainability policymaking. Lindsay also helps lead the Science of the Living City program for the Urban Field Station, including fellows, seminars, and artists in residence. Dr. Campbell holds a B.A. in Public Policy from Princeton University, a Masters in City Planning from MIT, and a Ph.D. in Geography from Rutgers University.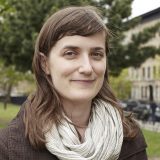 Bram Gunther is Co-director of the Urban Field Station (a partnership with the US Forest Service and Natural Areas Conservancy), which is the science hub of Forestry, Horticulture, and Natural Resources of the New York City Parks Department.
Previously Chief of Forestry, Horticulture, and Natural Resources, he is also the Co-founder and Senior Advisor of the Natural Areas Conservancy. After receiving a master's degree in environmental management from the Yale School of Forestry & Environmental Studies, he joined the New York City Parks Department to become the Citywide Director of the Rangers.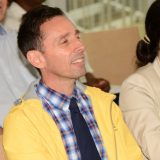 Matthew Jensen's interdisciplinary arts practice combines photography, walking, mapping, collecting, and rigorous explorations of landscapes.
He has received a Guggenheim Fellowship in photography and has twice received support from the National Endowment for the Arts. Jensen's photographs are in the collections of the Metropolitan Museum of Art, National Gallery of Art, and Brooklyn Museum, among others. Jensen is a part-time assistant professor at Parsons School of Design. He received his MFA from the University of Connecticut and BA from Rice University.