Seminar: Summer in the Garden of the Sun King
Friday, July 20, 2018
11 a.m. – 12:15 p.m.
The Garden of Versailles formed the center of court ceremonies and celebrations during the reign of Louis XIV (1638–1715), expressing the glory of the Sun King and of France as preeminent power in Europe. Filled with a stunning array of exotic flowers, magnificent fountains, and classical sculpture, the garden—with its Menagerie, Orangerie, and Potager—left an indelible impression on all who came to visit from near and far. This special summer seminar offers a unique view behind the scenes by recounting the experience of contemporary visitors and examining the layout, symbolism and wider cultural-political influence of the Versailles garden. A viewing of original French prints and books from the LuEsther T. Mertz Library's
historical collection concludes the morning's program.
Daniëlle Kisluk-Grosheide is the Henry R. Kravis Curator in the Department of European Sculpture and Decorative Arts at The Metropolitan Museum of Art.
She was responsible for the 2007 renovation of the Wrightsman Galleries, has written and lectured widely on a variety of subjects in the Decorative Arts, and has co-organized various exhibitions, including 2013's Salvaging the Past: Georges Hoentschel and French Decorative Arts from The Metropolitan Museum of Art at the Bard Graduate Center, New York. She is the co-curator of Visitors to Versailles, 1682–1789, which is currently on view at The Metropolitan Museum of Art.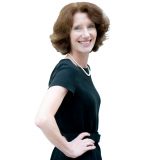 Elizabeth Hyde is Associate Professor and Chair of the Department of History at Kean University where she teaches courses in European, cultural, and women's history.
Hyde received her Ph.D. in history from Harvard University. Her first book, Cultivated Power: Flowers, Culture, and Politics in the Reign of Louis XIV (2005), explores the cultivation and political importance of flowers in France. She also contributed to A Cultural History of Gardens in the Renaissance, 1400–1650 (2013). In 2017, she was a Visiting Mellon Scholar at The New York Botanical Garden. Co-recipient of a Humanities Initiative Grant, she is also completing Of Monarchical Climates and Republican Soil: Nature, Nation, and Botanical Diplomacy in the Franco-American Atlantic World, a book that explores the mission of French botanist André Michaux, who was sent in 1785 by Louis XVI to study and collect North American trees.