Sixth Annual New York City EcoFlora Conference
September 15, 2023
10 a.m.–12 p.m. | Online
The Future of New York City's Flora: Threats and Opportunities
Join the New York City EcoFlora project for our sixth annual conference, focused on the future of New York City's flora. Our speakers will explore the current and historic state of the City's plants, the threats they face, and opportunities for us to better understand and conserve them, in order to cultivate a flourishing future for our city.
There will be five 15-minute talks, followed by a Q&A.
Mauricio Diazgranados, Ph.D.
Chief Science Officer and Dean of the International Plant Science Center, NYBG
Welcome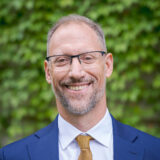 Lawrence Kelly, Ph.D.
Vice President for Science Administration, NYBG
Introduction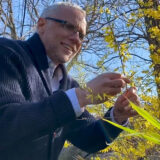 Myla Aronson, Ph.D.
Director of the Hutcheson Memorial Forest, Rutgers University
Biodiversity in the Concrete Jungle: Global to Local Drivers of Floras Across the World's Cities
Myla F.J. Aronson is an urban ecologist whose interests focus on the conservation, restoration, and maintenance of biodiversity in human dominated landscapes. She received her B.S. in Natural Resources from Cornell University and a M.S. and Ph.D. in Ecology and Evolution from Rutgers, The State University of New Jersey. She is currently an Assistant Professor in the Department of Ecology, Evolution and Natural Resources at Rutgers University and the Director of the Hutcheson Memorial Forest. She is the co-editor, with Charles Nilon, of the upcoming book The Routledge Handbook of Urban Biodiversity. Dr. Aronson's research focuses on the patterns and ecological, environmental, and social drivers of biodiversity in urban landscapes, in particular to understand how to incorporate nature into our world's cities. Dr. Aronson has used the results from her research to direct decisions for city planning and design, restoration and management of urban greenspaces. She serves or has served on the scientific advisory committees the Silicon Valley Urban Greening Panel, Stewardship Mapping and Assessment Project (STEW-MAP) in New York City, and Fire Island National Seashore.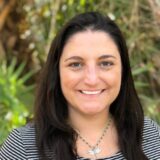 Lydia Paradiso
Ph.D. candidate, NYBG
The Spontaneous Flora of New York City: Exploring Past and Present
Lydia Paradiso is a Ph.D. candidate in a joint program between The New York Botanical Garden and the CUNY Graduate Center. Her research focuses on the current and historical spontaneous flora of New York City, as well as the systematics of the conifer genus Larix. She is also the current President of the Torrey Botanical Society, the oldest botanical society in the Americas. Lydia previously received an MS.c. in Biodiversity and Taxonomy of Plants from the University of Edinburgh, and a BS in bioinformatics from the New Jersey Institute of Technology.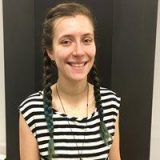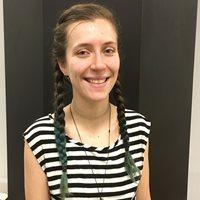 Christopher Tyrrell, Ph.D.
Freelance full stack developer & Curator, Milwaukee Public Museum Herbarium
New Features of the EcoFlora Symbiota Portal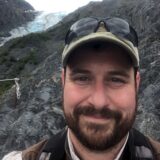 Eric Sanderson, Ph.D.
Vice President for Urban Conservation Strategy, NYBG
Nature Your City: Making New York City Better for People and Plants
Eric W. Sanderson is the Vice President for Urban Conservation Strategy at The New York Botanical Garden. He is the bestselling author of Mannahatta: A Natural History of New York City and the critically acclaimed Terra Nova: The New World After Oil, Cars, and Suburbs. He has published extensively on issues of landscape planning, wildlife conservation, and urban resilience.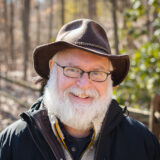 Clara Holmes
Plant Ecologist, NYC Parks
Sowing Seeds: Inspired Projects Helping to Ensure a Diverse Flora
Clara Holmes is a Plant Ecologist with NYC Parks, Division of Environment and Planning. She has over a decade of experience in plant community monitoring and conservation, restoration planning, and project management. At NYC Parks she monitors saltmarshes, tracks rare and locally sensitive plant species, and reviews planting palettes for restoration and construction projects. Prior to working with NYC Parks, she managed seed collection projects for restoration throughout the mid-Atlantic region as the Seed Collection Coordinator for the Mid-Atlantic Regional Seed Bank. She holds an MS from Pace University and BA from the College of Charleston.