Symposium: Plant Intelligence
Thursday, March 22, 2018
10 a.m. – 12:30 p.m.
With Peter Wohlleben, author of The Hidden Life of Trees and
Stefano Mancuso, author of Brilliant Green and Plant Revolution and
Janet Browne, Historian of Science, Harvard University (moderator)
Do plants have intelligence? Current advances in research shed new light on the remarkable interior life of plants. German forester Peter Wohlleben and Italian plant physiologist Stefano Mancuso explore the question of plant intelligence using biological evidence to challenge our common perception of plants and nature. Sharing intriguing new findings made in the forest and in the lab, these experts present new paradigms for our understanding of the vegetal world. Harvard's distinguished historian of science, Janet Browne, moderates the discussion. A booksigning will follow the presentations.
Please enter via the Mosholu Entrance at 2950 Southern Blvd., Bronx, NY 10458.
Support for the Humanities Institute at The New York Botanical Garden provided by The Andrew W. Mellon Foundation
Peter Wohlleben is a German forester writing on ecological themes. He has worked as a ranger for government owned woodlands since his graduation from forestry school (1987) and manages a beech forest in Hümmel, Germany.
Having grown more familiar with the woodlands, he became disenchanted with the techniques commonly used for their upkeep, including the felling of mature trees and the use of insecticides, and has introduced new systems for their management. In his groundbreaking book, The Hidden Life of Trees, What They Feel, How They Communicate – Discoveries from a Secret World, Wohlleben shares his experiences and explains the forest's hidden forces.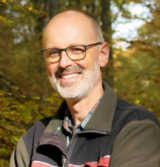 Stefano Mancuso is a leading authority in the field of plant neurobiology, exploring plant signaling and communication at all levels of biological organization. He is the Director of the International Laboratory of Plant Neurobiology in Florence, Italy, founder of the International Society for Plant Signaling and Behavior, and professor at the University of Florence.
Mancuso published two key books on the topic—Brilliant Green (2015) and Plant Revolution: How Plants Have Already Invented Our Future (2018)—revealing the surprisingly sophisticated ability of plants to innovate, to remember, and to learn, offering creative solutions to the most vexing ecological issues of our age.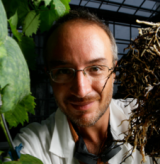 Janet Browne is a British historian of science, known especially for her work on the history of 19th-century biology, including an acclaimed biography of Charles Darwin.
Currently Aramont Professor of the history of science in Harvard University's Faculty of Arts and Sciences (FAS), she also taught at the Wellcome Trust Centre for the History of Medicine, University College, London Her areas of expertise range widely within the history of the life and earth sciences and natural history. She is President of the History of Science Society, and has been editor of the British Journal for the History of Science.