The Andrew W. Mellon Fellows Presentations
Friday, November 22, 2019
11 a.m. – 12 p.m.
The Humanities Institute engages a lively international community of students and scholars through academic programming and research fellowships. Each year, the Institute's Andrew W. Mellon Fellows give a Research Report showing how they use the historical collections of the Mertz Library and William and Lynda Steere Herbarium as well as NYBG's Living Collections to further their interdisciplinary studies. Their research presentations stimulate critical thinking at the intersection of science and the humanities and invite meaningful public discourse about society's relationship with the natural environment, past, present, and future.
Camden Burd
A Nation of Fruit Growers: Nurserymen and the Rise of the Nineteenth-Century Plant Trade
As 19th-century western expansion brought Euro-Americans to various regions of the North America, new settlers sought out plant material from nurserymen in order to transform existing environments into productive ones.
Camden will historicize the cultural and social significance of 19th-century plant nurserymen and demonstrate their central role in radically altering the North American landscape.
About the Speaker:
Camden Burd holds a Ph.D. in History from the University of Rochester. During his time at NYBG he will be working on his manuscript, tentatively titled Planting an Empire: Nurserymen and the Making of the American Landscape. His research explores the interaction of nature, business, and culture in 19th-century America through an examination of plant nurserymen.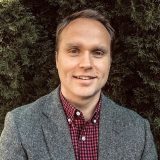 Nuala Caomhanach
I cannot buy all of your taxonomic conclusions: From plant taxonomy to molecular trees at The New York Botanical Garden.
From the 1970s–1980s, evolutionary botanists experimented with incorporating laboratory methods into elucidating the deep evolutionary history of plants.
The New York Botanical Garden harbored both the excitement of these new molecular techniques alongside the unexpected resistance from traditional morphologists. During this talk, Nuala will share her discoveries from the Mertz Library and Archives, and discuss historical debates on the interpretation of the floral world.
About the Speaker:
Nuala F. Caomhánach is a PhD candidate at New York University and a research associate at the American Museum of Natural History. Her dissertation The Unfinished Synthesis: The Rise of Phylogenetics in an Age of Climate Change, 1880–1990, examines the intellectual and political conflict waged by two bodies of scientific knowledge—ecology and evolutionary phylogenetics—in Madagascar, a process that laid the foundation for today's conservation management in the face of climate change.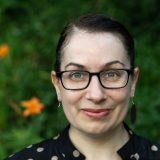 Support for the Humanities Institute provided by The Andrew W. Mellon Foundation