The Flower Hunter: A Conversation with Lucy Hunter
Tuesday, September 19, 2023
11 a.m. | Mertz Library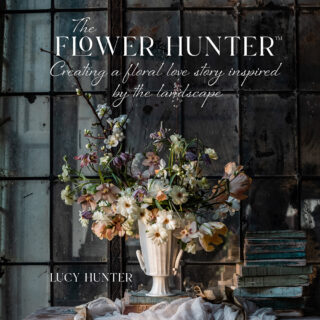 Award-winning garden designer, floral stylist, and photographer Lucy Hunter (aka The Flower Hunter) centers her creative life in her garden and studio located within the mountains in North Wales, UK. Here is where she designs, teaches, writes, and walks with her dogs, while keeping up an ongoing dialogue with the weeds in her garden.
Join Hunter for a sneak peek into her latest book, The Flower Hunter: Creating a Floral Love Story Inspired by the Landscape, a personal journey through the places that inspire her most. She'll share how she gathers inspiration from the natural world—from the drama of the mountains to the ever-changing light of the coast—and then scales it down to create unique floral arrangements, dried and pressed flowers, and natural pigments for mark making.
Note: Copies of The Flower Hunter will be available for purchase and signing during this event.
Interested in learning more from Lucy Hunter?
Check out her upcoming Master Class: From Garden to Bowl.
Lucy Hunter is an award-winning garden designer, floral artist, and self-taught photographer based in North Wales, UK. Her work is centered around ways in which we can soften and meld the boundaries between the inside and out and capture the fine and transitory shifts in nature, the light of the changing seasons and always, color, form, and composition.