Winter Lecture Series 2018: Arne Maynard
Thursday, February 22, 2018
10 – 11:30 a.m.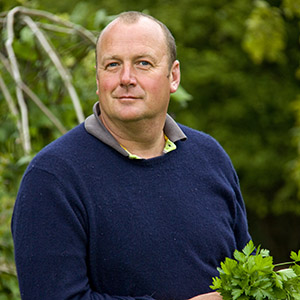 Allt-y-bela | Monmouthshire, Wales
"It's always more difficult to design your own garden than to make one for a client." – Arne Maynard
Allt-y-bela is a medieval renaissance tower house cradled in a valley between grazed and wooded hillsides. Here, Arne Maynard is creating a garden with a strong bond to its setting and a powerful sense of place, but one that's manageable and relatively low-maintenance. Drawing on his signature design elements—broad, eclectic references from architecture and garden history to interior design and traditional crafts—Maynard has woven topiary, earthworks, streams, flower borders, fruit orchards, wild meadow plants, cultivars, enclosed gardens, ancient oaks, cobbled paths, and idiosyncratic structures into a shared design language that changes dramatically in every season.
About Arne Maynard
One of today's most celebrated and sought-after garden designers, Arne Maynard is known for winning Gold at the RHS Chelsea Flower Show and for his beautiful and sympathetic gardens for private houses across the world. His large-scale country estates and small urban spaces reflect the architectural background and holistic philosophy Maynard has applied famously to his private gardens, first at Guanock House in Lincolnshire and now at Allt-y-bela.