Wonders in the Garden!: A Celebration of Spring and Early Literacy
Friday, May 29, 2020
11 a.m. | Online
Celebrated annually in May, Children's Book Week is the longest-running national literacy initiative in the U.S. In honor of its 101st year, this special presentation will feature author Anne Mottola and illustrator Maria Mottola, creators of Wonders in the Garden!, NYBG Press's three-book set that introduces young readers to the delights of gardening, from growing vegetables to observing nature, in What Grows in the Garden?, What Lives in the Garden?, and What Do You Sense in the Garden? The Mottola sisters will explore their inspiration for the series, the importance of children's books in STEM education, and how early literature can open minds and doors, greening the way for future botanists, horticulturists, and other environmental caretakers. Designed for educators and parents, the presentation will also include a reading from Wonders in the Garden! by Anne followed by a guided drawing demonstration of a garden critter by Maria, which children may also enjoy.
Wonders in the Garden! is among many noteworthy recent acquisitions in the juvenile literature collection of the LuEsther T. Mertz Library. Reflecting the diversity of New York City communities, the collection features titles that offer different perspectives of the natural world for young readers.
About the Speakers: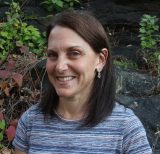 Anne Mottola was born and raised on Long Island, NY, and started gardening as a child. She received a BA in Sociology and Psychology from the University of Virginia and a master's degree in Social Work from Fordham University's School of Social Welfare. She has worked in child-oriented social service agencies and currently is a tutor to elementary age children. An instructor at the Edible Academy in the New York Botanical Garden and for Kaleidoscope Garden Design, LLC in Westchester, she is the lead garden instructor for the school garden she created at Osborn Elementary School in Rye, NY.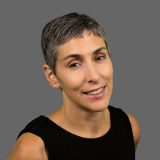 Maria Mottola has been drawing since she won the Saint Agnes Elementary School poster contest in 1966. She studied at The Art Students League in New York, NY, with Nicki Orbach and was a student in Sherry Camhy's private studio class. Her work has appeared in Travel and Leisure, City Limits, The Guardian, and the Village Voice, as well as in numerous publications for various non-profit organizations. She has exhibited her work in the New York metro area including the STAND Art Show in Brooklyn, NY, and the National Arts Club in New York.
How to purchase Wonders in the Garden!:
Browse and buy the individual books and three-volume set from NYBG Shop here
To receive a 20% discount on listed retail price of these titles (shipping not included and cannot be combined with other discounts), valid May and June, 2020, please enter this code upon check-out on NYBG Shop's online site: Botany20
Already have one of the books? Direct links here for each individual copy.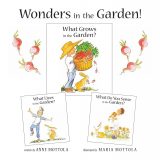 Support for the Humanities Institute provided by The Andrew W. Mellon Foundation