Plant Research & Conservation
The New York Botanical Garden is a world leader in plant research and conservation, using traditional and cutting-edge tools to discover, understand, and preserve Earth's vast botanical diversity. For more content from NYBG scientists, ways to get involved with our conservation efforts, and upcoming events and lectures, sign up for our Science Newsletter.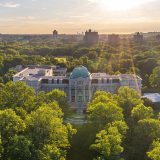 Announcing NYBG's new Dean of the International Plant Science Center and Chief Science Officer
We're pleased to announce that after an expansive search, Dr. J. Chris Pires begins today as NYBG's new Dean of the International Plant Science Center and Chief Science Officer.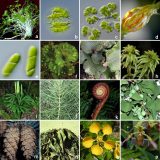 Article Alerts: Selected Science Staff Publications
Molecular systematics studies, new species descriptions, developmental genetics of seeds, land plant phylogenomics, the description of a 125 million year old tree fern fossil–this is the research of the scientists at The New York Botanical Garden.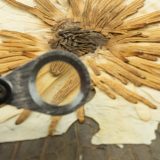 The Hand Lens
Take a closer look at our herbarium collections and the endless stories they can tell. See features on expeditions taken around the globe by our researchers, art and history represented in our specimens, and much more.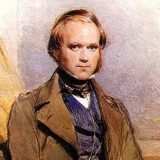 Science Seminar: Darwin's Passion for Plants (January 22, 2021)
Robbin C. Moran
After On the Origin of Species was first published in 1859, Charles Darwin wrote six books completely dedicated to plants. This online talk briefly describes what each book contains and how they were relevant to Darwin's studies of evolution.
Did you know that Darwin was the first person to demonstrate that some plants attract, trap, and digest insects? NYBG Curator Emeritus Robbin Moran, Ph.D., who has studied Darwin's life and work for decades, discusses the ways in which plants played a crucial role in the great scientist's revolutionary theory of evolution.