The New York Botanical Garden is a world leader in plant research and conservation, using traditional and cutting-edge tools to discover, understand, and preserve Earth's vast botanical diversity.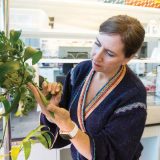 Featured Research: Solving Genetic Mysteries
Dr. Barbara Ambrose is a researcher in plant genomics, which is the study of genes and their role in the evolution, structure, and biological functions of plants. In order to understand plant diversity, she studies gene sequences, their expression patterns, and how they relate to plant development.
Information from these studies leads to an understanding of the basis for key innovations in the evolution of leaves, fruits, seeds, and other reproductive structures.
Dr. Ambrose is also developing several plants as new "model organisms," which are designated for intensive study by the scientific community in order to advance human understanding of biological and evolutionary processes.
Visit Meet the Scientists to learn more about NYBG's research staff.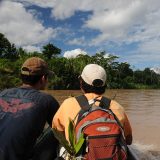 Tropical Research at NYBG
At The New York Botanical Garden we are committed to the study, conservation, and sustainable management of tropical ecosystems—both in the Americas and in the old world. The Garden has active research projects in diverse tropical biomes, including Tropical Rain Forest, Tropical Deciduous Forest, Alpine Tundra, and even Desert habitats.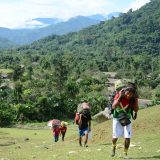 Saving the Plants of the World
Without plants, life on earth would be impossible. Yet, the plant diversity that sustains us is imperiled today as never before in human history. NYBG is responding to the biodiversity crisis by conducting cutting-edge research on plants and their habitats and by taking institutional action to protect them.
Look Who's Minding Our Planet