Areas of Botanical Concern
Geographically, the CCS emphasizes projects in Areas of Botanical Concern (ABCs), which are regions where conservation action is urgent and NYBG is well positioned to have a major influence on conservation outcomes. Six ABCs are recognized: North America, the Caribbean, Southeast Asia, islands of the Pacific, the Atlantic Coastal Forest of Brazil, and Amazonia.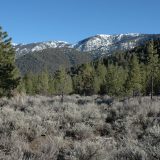 North America
Scientists in our North America Program gather knowledge about the ecosystems, habitats, and species in our own backyard. The United States alone hosts about 22,000 species, including many that are essential for a healthy environment and/or are economically important.
Over a century ago, the Botanical Garden's founding director Nathaniel Lord Britton established as a Garden priority the discovery and documentation of North America's own plants and fungi, and NYBG has never veered from that mission.
More information: NYBG North America Projects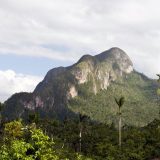 Caribbean
The Caribbean region is home to many ecosystems, including sea-grass beds, mangrove stands, coastal forests with extensive river systems, cloud forests on high mountain peaks. The region also hosts many plant species that are endemic (found nowhere else).
For more than a century, Garden scientists have been partnering with local people and international colleagues to explore, understand, conserve, and manage the incredible plant diversity of the Caribbean Region.
More information: NYBG Caribbean Projects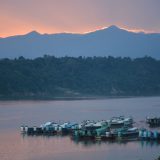 Southeast Asia
The warm, humid tropical region of Southeast Asia lies south of China, east of India, and north of Australia, and it includes both mainland (e.g., Thailand, Vietnam) and island (e.g., Indonesia, Philippines) nations. Only a small percentage of Southeast Asian forests remain intact, but these are among the least known scientifically on the planet.
NYBG is taking a lead in research of these unexplored ecosystems, including in Myanmar, Vietnam, Laos, and Cambodia.
More information: NYBG Southeast Asia Projects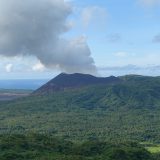 Pacific
The Pacific region covers a third of the Earth's surface and is home to thousands of islands. Isolated Pacific island ecosystems are highly vulnerable to external disturbances such as habitat destruction and invasive alien species. The New York Botanical Garden has a longstanding tradition of research programs in the Pacific Region.
These programs combine efforts to complete botanical inventories of these islands, which harbor a rich array of endemic plant species, and to identify the most important areas for conservation.
More information: NYBG Pacific Projects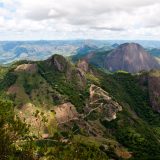 Atlantic Costal Forest of Brazil
The Atlantic Coastal Forest of Brazil is one of the world's biodiversity hotspots, with high species diversity and endemism (species found only in this geographic area), and also with devastating rates of deforestation. Less than 5% of the original forest remains.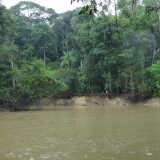 Amazonia
The rain forests of the Amazon basin are the most diverse in the world, holding 10% of the world's known species. To date, 17% of this ecosystem has been lost, and although deforestation rates have decreased, the rain forest is still shrinking, leading to biodiversity loss and increases in global warming.
With nearly 50 years of continuous collaboration with in-country colleagues in the Amazon Basin, NYBG scientists continue to co-lead efforts to discover, understand, conserve, and manage its incomparable plant diversity.
More information: NYBG Amazon Projects