Citizen science is the use of enthusiastic volunteers to collect data and generate results. Citizen science projects have the potential to collect large amounts of data due to the ability to engage large populations of volunteers, but usually require technical or scientific staff to analyze data and decipher patterns. At NYBG, citizen science volunteers are part of several ongoing research, data collection, and Herbarium transcription and digitization projects critical to The New York Botanical Garden's mission. Participants are trained by experts on proper procedures for the project(s) they choose, and have the opportunity to learn aspects of plant biology, ecology, and Herbarium/Living Plant collection management.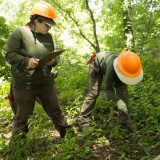 Forest Program
To study the effects of weather and climate change on Forest plants, the Garden engages citizen scientists in collecting important scientific data on specific species of trees, shrubs, and other plants.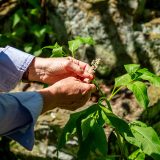 Living Collection Program
Citizen Science volunteers observe and collect data on specimen trees and plants in our catalogued and curated display gardens and arboreta.
Living Collection citizen scientists learn about tree and plant species in their chosen area and, like the Forest project, how to collect and input data on the seasonal biological processes of those species such as when leaves, flowers, and fruits appear.
Phenology data collected by these volunteers is entered into the collections database and displayed in Garden Navigator, the online searchable database of The New York Botanical Garden's living collections. By using Garden Navigator, visitors are able to search for plants in the collections, find their location, view photographs, and find out what might be blooming during their visit.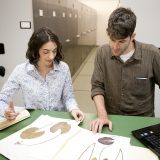 Herbarium Program
The William and Lynda Steere Herbarium at NYBG is one of 3,400 herbaria in the world and holds 7.8 million specimens that are used by Garden scientists and visiting researchers.
To digitize our collections—that is, cataloging them, imaging specimens, transcribing specimen information, and georeferencing collection sites—staff and volunteers work on multi-institutional, grant-funded projects to target specific areas of the Steere Herbarium's collections.
Herbarium citizen scientists capture information about the historical who, what, when, and where of collection specimens. This information aids scientists in studying sensitive changes in species distributions after man-made environmental events such as climate change, air pollution, and habitat destruction.
Virtual volunteering is available for this program.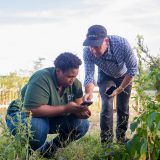 New York City EcoFlora Project
The New York City EcoFlora project is engaging New Yorkers in protecting and preserving the City's native plant species by recording new, original observations and data on the City's flora and ecological associations.
The project, in the prototyping phase through 2017, is engaging the public as citizen scientists to observe, collect, and compile information about the City's plants and their relationships with other organisms, such as birds, insects, and mushrooms, and combine this data with all that is already known from natural history collections and scientific publications. The New York City EcoFlora will be a real-time, online, ongoing checklist of plants that will result in a dynamic resource for conservation planning, as well as in New Yorkers that are better informed about the importance of urban ecologies and who can contribute to protecting them.
The New York City EcoFlora will provide citizen scientists at all levels from adolescents to seniors, professional and amateur with the opportunity to make observations of plants and the organisms associated with them Every observation helps build the next-generation map of species distributions and helps complete the data matrix of species attributes that refine our understanding of organisms and their place on the tree of life.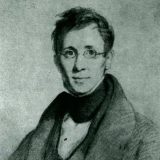 The John Torrey Papers
The John Torrey Papers is the largest and most important collection of documents in the United States of pioneering American botanist John Torrey's (1796–1873) correspondence, manuscripts, notes, and botanical illustrations. The physical collection resides in the Archives of the New York Botanical Garden.
The LuEsther T. Mertz Library and Archives of the New York Botanical Garden has embarked on a project to make the John Torrey Papers available online through the Biodiversity Heritage Library. The project will preserve, digitize, and transcribe 3.5 linear feet of the collection, which consists primarily of correspondence received by John Torrey. Sign up to volunteer.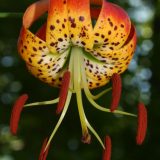 The New Manual of Vascular Plants
Interested in learning more about the region's biodiversity? Check out The New Manual of Vascular Plants of Northeastern United States and Adjacent Canada, a project by NYBG and indispensable resource that provides new tools to identify plants in North America.
Applying
If you would like to participate as an NYBG citizen scientist, please complete the volunteer application and return it to volunteer@nybg.org.
If you are a student, teacher, or principal looking to incorporate more citizen science into your school's curriculum, please contact Jamie Boyer, Ph.D., at jboyer@nybg.org for more information.