The New Manual of Vascular Plants Project by NYBG
Robert F. C. Naczi
The New Manual of Vascular Plants of Northeastern United States and Adjacent Canada is a project by The New York Botanical Garden to fully revise and update the classic Manual by Gleason and Cronquist (1991, NYBG Press). Gleason and Cronquist's Manual is the latest in a long lineage of manuals by NYBG authors, the first written in 1901 by NYBG Founding Director, Nathaniel Lord Britton.
The chief goal of the New Manual is to enable identification of all plants growing spontaneously in a vast region (portions or entirety of 22 states and 5 Canadian provinces, see figure below). The New Manual will include new tools for plant identification for about 5300 species, amounting to 25% of the total botanical diversity of North America north of Mexico. Approximately 20% of the species to be included are additions to the 1991 Gleason and Cronquist Manual. In addition, the New Manual will provide information on morphology, ecology, phenology, geographic distributions, and conservation status for each species. The New Manual will be indispensable to all those interested in North America's rich botanical resources, including students, conservationists, wildlife managers, educators, and gardeners.
More information:
Web site: Vascular Plants of the Northeastern United States and Adjacent Canada
Science Talk Blog: Native Plants Summit: At a Crossroads for Native Plants
Chapters Coming Soon
Berberidaceae
Iridaceae
Menispermaceae
Rutaceae
Saxifragaceae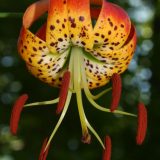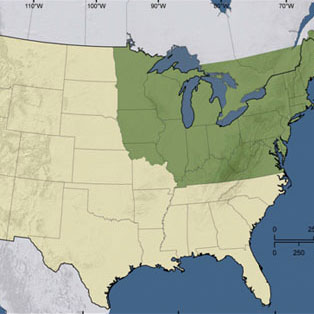 Area of coverage of the New Manual.