During peak visitation days, parking in and around the Garden may be limited. Refer to the list of independent garages below when NYBG parking is at capacity.
Visitor Parking Onsite
Tuesday–Sunday and Monday openings: $22 per vehicle

Active members with a valid parking pass and Supporting level members and above receive free parking.
Enter via the Main Entrance at 2900 Southern Boulevard for onsite parking. Additional Garden parking is available at the NYBG Parking Garage. Please follow the signage and note the NYBG staff members directing traffic on peak visitation days.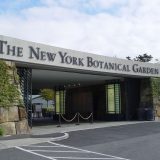 NYBG Parking Garage
The Peter Jay Sharp Building, our secure parking facility at 401 Bedford Park Blvd. and adjacent to the Metro-North Botanical Garden Station, is available and ideal for Garden Visitors, commuters, neighbors, and others looking for a safe and affordable parking solution.
With a variety of competitive rates and packages, it is ideal for your Garden visit or a great option for "park and ride." Step out of your car and take a quick and convenient train ride to Manhattan or White Plains.
NYBG visitors must validate at a Garden ticket window to avoid Event and Standard Weekday non-visitor rates.
Features include:
24/7 park and lock
Around-the-clock professional attendants
Indoor, covered parking
Electric-car charging stations
Credit cards accepted: MasterCard, Visa, Discover, American Express
Parking Rates
Daily
Early Bird: Enter Monday–Friday, midnight–9 a.m.; includes tax.
Up to 1 hour: $9
Up to 2 hours: $11
Up to 12 hours: $15
Up to 24 hours: $32
Standard Weekdays: Enter Monday–Friday, 9 a.m.–6 p.m.; includes tax.
Up to 1 hour: $9
Up to 2 hours: $11
Up to 12 hours: $22
Up to 24 hours: $32
Standard Weekends: Enter Saturday, Sunday, Monday openings, & holiday weeks, 24 hours a day; includes tax.
Up to 1 hours: $9
Up to 24 hours: $32
Lost Ticket
Maximum 24-hour rate is charged if the ticket is not presented upon exiting.
Monthly
Weekday: $175, includes tax. Unlimited access between 5 a.m. Monday and 1 a.m. the following Saturday.
24/7: $300, includes tax. Unlimited access for the month.
As a benefit of parking at the NYBG garage, the monthly account holder is granted complimentary Botanical Garden Grounds access.
All parking is available on a first come, first served basis. Prices are subject to change. For more information, call 212.490.3460, ext. 205, e-mail betty@mpgparking.com or visit mpgparking.com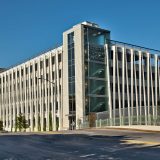 Private Events and Classes/Lectures
For special events such as weddings, classes, and lectures, please enter via the Mosholu Entrance (2950 Southern Blvd.), where you will be directed to parking by a guard.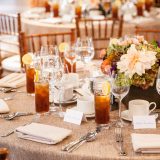 Independent Parking Garages
The following independent parking garages are located in the area. NYBG does not endorse, nor are we affiliated with any independent parking garage. Please see rates posted and note that Member benefits are not honored at these locations.
2 J's Parking Lot
2776 Webster Avenue
Bronx, NY 10458
G & R Parking Services
1 Fordham Plaza
Bronx, NY 10458
J & A Parking
374 East 184th Street
Bronx, NY 10458
M.P. Tiebout Parking
2468 Tiebout Avenue
Bronx, NY 10458
Manhattan Parking Garage
260 East 188th Street
Bronx, NY 10458