Poesía, arte y música | Programación para familias | Excursiones y clases | Para socios | Calendario
Poesía, arte y música
Para ver el calendario completo de eventos y actividades disponibles durante su visita, vea el calendario ubicado en la parte superior.
Ritmos del mundo: música y danza alrededor del Mundo de las Orquídeas
Sábados y domingos, incluyendo el lunes, marzo 28; a la 1 y a las 3 p.m.
*Con excepción del 5 de marzo a la 1 y a las 3:30 p.m. y marzo 13 a la 1 y a las 2:30 p.m.
En el Auditorio Ross y en temporada en la Plaza del Conservatorio
Las orquídeas siguen provocando fascinación alrededor del mundo. Escuche historias sobre los viajes y los descubrimientos de los antiguos coleccionistas de orquídeas, y deléitese con la música y el baile de los países que visitaron durante sus expediciones. A lo largo de la temporada, tendremos artistas de varios lugares del mundo, resaltando las diferentes culturas.
Vea el calendario completo de las presentaciones.
Lectura de Poesía dentro del marco Poesía para cada Estación: Ada Limón
March 5; 2 p.m. (firma de libros comienza a la 1:30 p.m.)
En el Auditorio Ross
En conjunto con la Poetry Society of America y manteniendo el tema de este año del Show de Orquídeas, los poemas incluidos celebran la primavera, las flores y la belleza. Durante esta lectura especial, complementaria del Tour de Poesía, conozca a Ada Limón y escúchela leer algunas piezas de su colección personal sobre la naturaleza. Presentado en colaboración con la Poetry Society of America
Obtenga más información.
Proyección de películas: Vainilla: la Orquídea Sagrada
Sábado, 2 de abril y domingo 3 de abril, a la 1, 1:30 y a las 2 p.m.
En el Auditorio Ross
Aprenda acerca del intrigante proceso—de la flor a la despensa—de la flor preferida de todos. Este filme examina el ciclo anual de esta especia en Veracruz, México. La orquídea todavía es cultivada por los mismos indígenas que la han cosechado por siglos. El director del film es Curtis Craven y tiene una duración de 26 minutos.
Proyección de películas: El Ladrón de Orquídeas (Adaptation)
Sábado, 9 de abril y domingo, 10 de abril a las 2: p.m.
En el Auditorio Ross
En esta popular película del 2002, inspirada en la novela de Susan Orlean El ladrón de orquídeas, cuenta la historia de Charlie Kaufman (interpretado por Nicolas Cage), un guionista de Los Ángeles que vive un periodo de crisis creativa, abrumado también por las ambiciones de su hermano gemelo Donald (también Cage). Mientras intentan adaptar la novela de Susan Orlean (interpretada por Meryl Streep), la vida de Kaufman da un giro de patética a bizarra. Las vidas de Kaufman, Orlean y John Laroche (interpretado por Chris Cooper), el coleccionista de orquídeas y protagonista de la novela, terminan extrañamente enlazadas, mientras las obsesiones personales de cada uno terminan enredadas las unas unas con las otras.
World Beat: Music & Dance Around the World of Orchids
India: Parul Shah Dance Company
February 26, 27, & 28
Parul Shah's work builds on the dance form's mythological storytelling roots to explore universal narratives, using a rich movement vocabulary that communicates the dynamic and often paradoxical nature of modern life. While preserving the emotive quality unique to Indian classical dance, Shah tells her own stories that foster understanding, empathy, and relationships between audience and performer. kathakdance.com
Colombia: Pajarillo Pinta'o Dance Company
March 5 & 6
Pajarillo Pinta'o Dance Company spreads the pure essence of Colombian Folklore to the world through music and dance. Founded in 2003 by Artistic Director Daniel Fetecua, performances of traditional dances from all regions of Colombia showcase a rich culture. They also continue to create new works that fuse and blend the traditional with contemporary. Pajarillo Pinta'o has performed throughout the U.S., Europe, and Latín America. pajarillopintao.org
Peru: Hector Morales Afro-Peruvian Ensemble
March 12 & 13
Directed by Peruvian drummer Hector Morales, the ensemble performs uplifting festejos and zamacuecas, dazzling Peruvian waltzes, sensual landos, and classics of Afro-Peruvian culture. This remarkable ensemble includes former Peru Negro singer Mariela Valencia, percussionists Marcos Napa and Hector Ferreyra, award-winning Peruvian guitarist Yuri Juarez, and Laura Andrea Leguia on saxophone. hectormorales.net
Brazil: Samba New York!
March 19 & 20
Take a journey through the exhilarating sounds and colors of samba—Brazil's most celebrated music and dance. Experience the fun and excitement of Rio Carnaval without getting on a plane! Samba New York! is dedicated to Brazilian samba culture, offering shows, drumming classes, and guided music trips to Brazil. The Estado de São Paulo, one of Brazil's most prominent newspapers, recently praised Samba New York! as "the most famous and active 'school of samba' in New York City." sambanewyork.com
Indonesia: Gamelan Dharma Swara
March 26, 27, April 9 & 10
In Java and Bali, gamelan is the musical background to every social and cultural gathering, from religious rituals to mainstream radio broadcasts. At the core of gamelan culture is the belief that music is meant to develop and adapt its repertoire: this central idea animates the New York City-based Gamelan Dharma Swara. They are one of the most respected Balinese gamelan ensembles outside Indonesia. Their repertoire draws from classical gamelan literature and incorporates contemporary pieces specifically written for the group—a perfect example of tradition redefined by contemporary interpretation. dharmaswara.org
Mexico: Calpulli Danza Mexicana
March 28, April 2 & 3
Performances by New York City's premiere traditional Mexican dance company are always colorful, passionate, and inviting, featuring glorious costumes, contagious rhythms, and talented performers. Calpulli Danza Mexicana expands its audience's knowledge and appreciation of Mexican dance and culture, across the United States and globally, with a collective group that performs year round. calpullidance.org
Brazil: Nego Gato African Brazilian Music and Dance Ensemble
April 16 & 17
Join us for an exciting, energetic, elaborately costumed, engaging event that will have you dancing! Take a trip and experience the authenticity of the energy, vibrancy, and magic of Bahia, Brazil. The Nego Gato African Brazilian Music and Dance Ensemble seeks to empower and enrich the world community through performance and education about the African Brazilian arts of music, dance, and Capoeira, a form of martial art/dance. The ensemble brings to their audiences the living history of Africans brought to Brazil through music and dance that has survived for over 500 years. Director Jose Sena grew up immersed in the sounds of Carnaval, Candomble Spirituality, and the street music of Salvador, Bahia, Brazil. negogato.org
About the Poet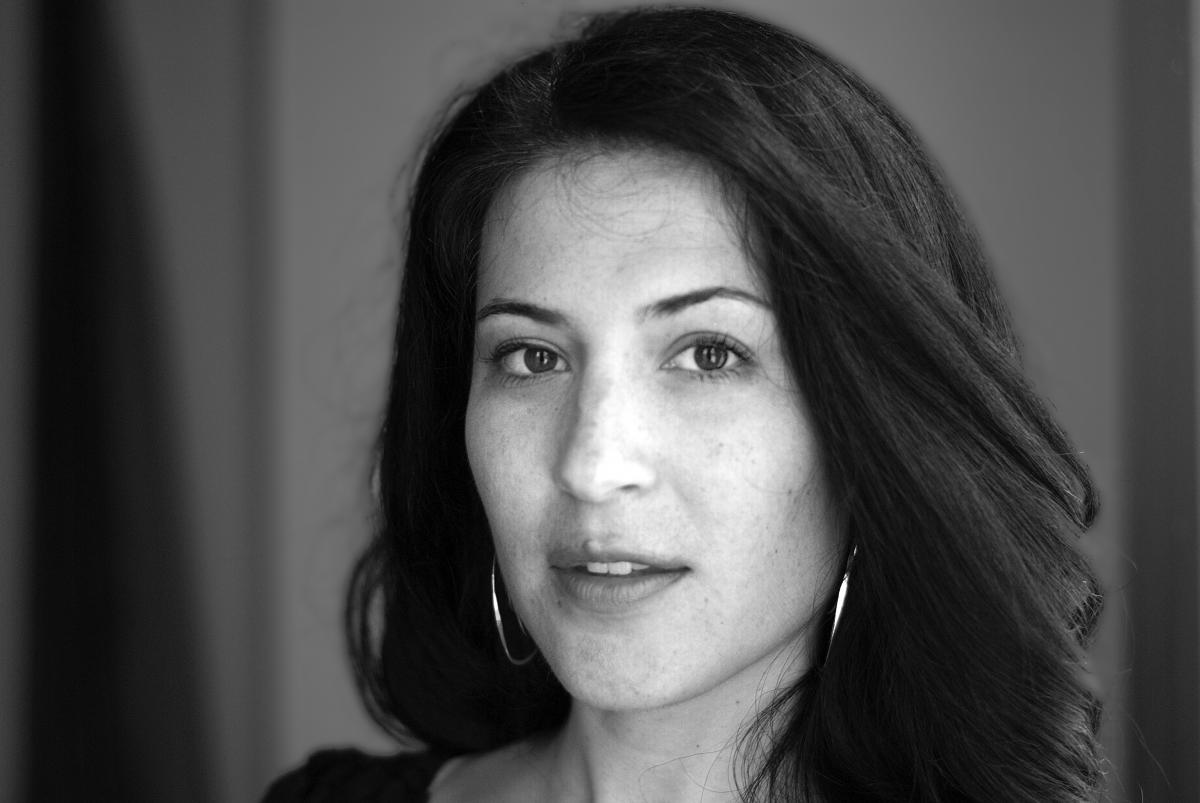 As a child in Sonoma, California, Ada Limón was greatly influenced by the visual arts and artists, including her mother, Stacia Brady. In 2001, she received an M.F.A. from the Creative Writing Program at New York University.
Her first collection of poetry, Lucky Wreck (Autumn House Press, 2006), was the winner of the 2005 Autumn House Poetry Prize. She is also the author of This Big Fake World (Pearl Editions, 2006), winner of the 2005 Pearl Poetry Prize, and Sharks in the Rivers (Milkweed Editions, 2010). Her poems have appeared in The New Yorker, the Harvard Review, and Pleiades.
A 2001–2002 fellow at the Provincetown Fine Arts Work Center, she has also received a grant from the New York Foundation for the Arts and won the Chicago Literary Award for Poetry. She splits her time between Lexington, Kentucky and Sonoma, California.
Founding Sponsor:


Major Sponsors:
Mr. and Mrs. Charles M. Royce
Sponsors:
Karen Katen Foundation