For Families



Every day at the Garden families can embark on an exciting adventure to discover the world of plants. Each season brings new opportunities to explore and to make lifelong connections with nature.
The New York Botanical Garden is the perfect place to bring your family any time of year, with outdoor nature exploration each day in the Everett Children's Adventure Garden featuring seasonally changing programs, themed outdoor galleries, a nature wetland, and more. In the Ruth Rea Howell Family Garden, The Edible Academy provides hands-on gardening activities from April through October, encouraging little ones and adults alike to play in the dirt. Dig! Plant! Grow! with us every afternoon, taking part in activities that change monthly. With new gardening programs and special events all year round, you'll always have a reason to come back!
---
Seasonal Highlights
Dig, Plant, Grow: Wake Up, Garden!
April 4–May 3
Rise and shine, Family Garden! Help get the garden off to a good start by sowing seeds, planting seedlings, spreading compost, and digging. Observe the rapid changes and new growth on the trees, shrubs, and bulbs in our meadow, and explore germination of seeds up close with microscopes and magnifiers.
---
Want to know what's going on at the Garden right now? There are many ways to keep on top of Garden happenings! Find the one that's right for you, and we'll keep you updated with informative, beautiful, and interesting updates throughout the week.
---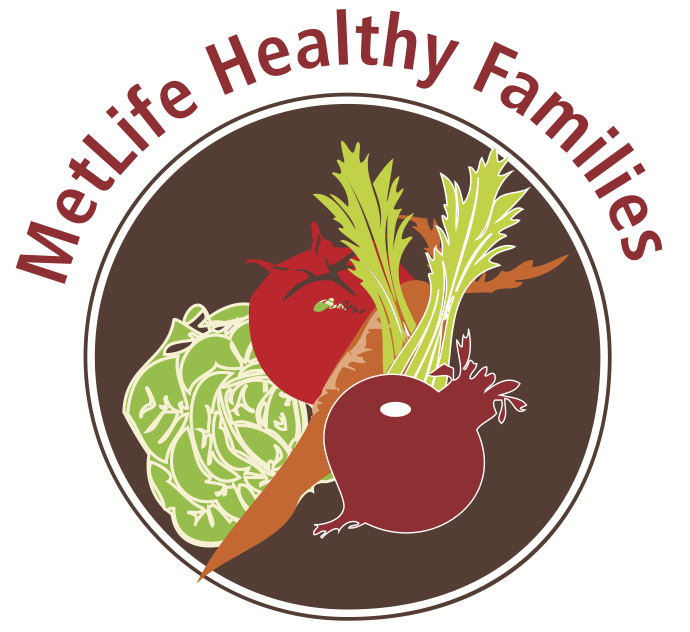 The Children's Gardening Program is a part of the MetLife Healthy Families Program at the Garden, made possible through the generous support of

Community Garden Programs sponsored by

Leadership support for Children's Education Programs is provided by the Altman Foundation, Mr. and Mrs. Jonathan C. Clay, Con Edison, Cleveland H. Dodge Foundation, Inc., The Everett Foundation, William Randolph Hearst Foundation, Mrs. Andrew Heiskell, Motorola Solutions Foundation, and the Stavros Niarchos Foundation.
Everett Children's Adventure Garden
Calling all young explorers! Enter a place made just for you to explore the wonders of science and nature.
Ruth Rea Howell Family Garden
Plants and imaginations grow in the Family Garden, where you're allowed (no, encouraged!) to play in the dirt.
Enid A. Haupt Conservatory
Become a Plant Hunter and explore a world of plants, discovering the many plants from around the globe that thrive in our unique Conservatory houses.
More to Explore
Budding Masters
Kids can explore their inner artists with interactive workshops that connect nature and art, including painting, sculpture, architecture, and design.
Adventure Camps
With different themes throughout the year, children aged 5 to 10 enjoy outdoor explorations, laboratory science investigations, and behind-the-scenes tours of the garden's world renowned facilities.
Birthday Parties at the Garden
Birthday parties at the Garden are fun and educational, offering full packages including instructor-led activities, party materials, food and drinks, and more!