20th Annual Winter Lecture Series: The Garden Came First
Three Thursdays, January 30, February 27, March 26 (Cancelled), 2020; 10–11:30 a.m.
This year's series spans styles and settings to showcase the distinctive home gardens of three celebrated gardeners, designers, and plantsmen. Whether a private retreat, a romantic dreamscape or a plant collector's paradise, these signature spaces reveal the designers' unique palettes, key influences, and themes that reoccur throughout their wider work. Join our extraordinary speakers as they share the personal visions behind their personal spaces, where—even in the early planning stages of their homes—the garden always came first.
Deborah Nevins: East End, Long Island
January 30, 2020

Deborah Nevins is one of the world's most sought-after landscape designers—creating ambitious, innovative projects for high-profile clients worldwide—yet her own, understated space on Long Island's East End is intimate and contemplative.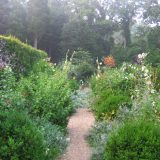 Isabel Bannerman: Trematon Castle, Cornwall
February 27, 2020

With a body of work that is dramatic, romantic, and grounded in classical tradition, Isabel and Julian Bannerman have been called "mavericks in the grand manner, touched by genius."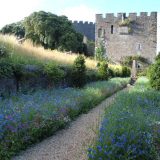 Sean Hogan: Rancho Cistus, Sauvie Island
March 26, 2020 – CANCELED

Plantsman extraordinaire Sean Hogan has nurtured a thriving horticulture community in the Pacific Northwest, altering that region's perspective about plants, as well as long-held ideas across the U.S. and Europe.