2021–22 Landscape Design Students & Alumni Series
Select Tuesdays
1–2 p.m. ET | NYBG
Renowned professionals share their expertise in this popular afternoon lecture series that coincides with morning meetings of the Landscape Design Students and Alumni Association. All are welcome to register.
The Beauty of the Wild: Darrel Morrison
October 19, 2021
Darrel Morrison shares lessons about the links among ecology, art, music, and design; the urgent need to preserve natural areas; and the importance of having fun through it all.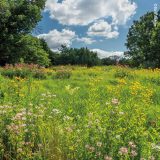 Sleepy Cat Farm: Fred Landman & Charles Stick
November 16, 2021
Join us as Fred Landman and Charles J. Stick explore their approach to gardens and design, now beautifully captured in the new book Sleepy Cat Farm: A Gardener's Journey.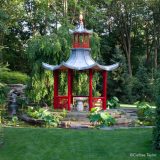 The Art of the Possible:
Cornelia Hahm Oberlander's Landscapes
December 14, 2021
Learn about the outstanding legacy famed landscape architect Cornelia Hahn Oberlander left of built work in Canada, the U.S., and Europe from Beka Sturges.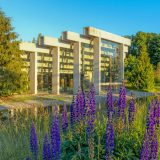 The Modern Cottage Garden: Greg Loades
January 18, 2022
Using lush images of big, colorful blooms combined with striking grasses and native plants, Loades will illustrate practical insights into what The Telegraph calls his "secret technique that opens up a world of nostalgia for gardeners with small spaces."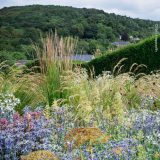 Plants and Placemaking: Matthew Cunningham
February 15, 2022
Blending traditional Yankee building techniques with high design, Maine native Matthew Cunningham is well-known for his plantcentric residential landscapes throughout the Northeast.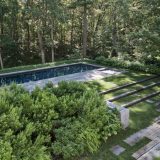 Gardens within the Garden: Shavaun Towers
March 15, 2022
Shavaun Towers will discuss how she overcame horticultural and grading challenges to brilliantly choreograph the visitor experience, while respecting both NYBG's historical precedents and the unique character of each "garden within the Garden."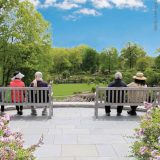 We offer Continuing Education credits (CEUS) for LACES for successful completion of each course in this series.