21st Annual Winter Lecture Series: Gardens of Meaning
Three Thursdays, January 28, February 25, March 25, 2021
11 a.m.–12 p.m. ET | Register Online
This year's speakers approach the garden from non-traditional perspectives—healing, inclusiveness, and music—that add new layers to our notions of beautiful spaces and the gardening experience.
Sue Stuart-Smith: The Well-Gardened Mind
January 28, 2021

Distinguished psychiatrist and avid gardener Sue Stuart-Smith believes our minds and our gardens interact in ways that can sustain our innermost selves.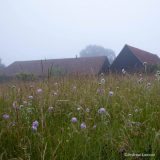 Leslie Bennett: Gardens of Sanctuary
February 25, 2021

Founder and owner of Pine House Edible Gardens, Leslie Bennett designs, builds, and maintains edible and culturally resonant landscapes that are beautiful and productive.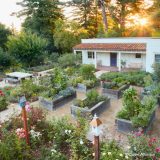 Larry Weaner: Music Composition & Landscape Design
March 25, 2021

For landscape designer and composer Larry Weaner, garden design and music composition have much in common. Both look to explore freedom of expression within formal constraints.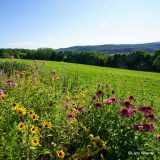 CEUs available: APLD, LA CES, and CBLP
CART Interpretation will be provided at these events. For accommodation requests related to a disability, questions, comments, or more information about the accessibility of these events, please contact Lisa Whitmer at access@nybg.org or 718.817.8765.
Funded in part by the Barbara Cushing Paley Fund