Juneteenth Weekend
June 17–19, 2023
12–5 p.m. | At the Garden
Gardening Activities
12–5 p.m.
Howell Vegetable Garden

Enjoy drop-in, hands-on activities throughout the gardens of the Edible Academy.
Dig, Plant, and Water
Help us plant and tend the plants throughout our garden!
Meet Our Global Gardeners
Meet the Global Gardeners and learn about their foodways—what they are growing in their gardens and their culinary traditions.
Pot up Collard Greens
Start your own garden with the seeds of these mighty greens, which grow ready to harvest and eat at any size. Recipe for growing and cooking included.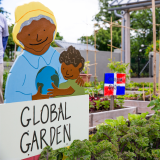 Maker Station
12–5 p.m.
Solar Pavilion

Explore hands-on activity stations in the Solar Pavilion.
Decorate a Harvest Bag
Decorate a harvest bag of your own with colorful garden- and vegetable-themed stamps.
Tea Traditions
Mix and measure your own drink using plants from the African American Garden: The Caribbean Experience, such as roselle, lemongrass, and more.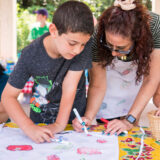 Culinary Demonstrations
12:30, 2, & 3:30 p.m.
Pauline Gillespie Gossett Overlook Pavilion
Ongoing culinary demonstrations are presented by local chefs and culinary educators, featuring seasonal plants from the garden that will inspire chefs of all ages. Recipes are shared following each workshop.
Saturday, June 17
Sunday, June 18
Monday, June 19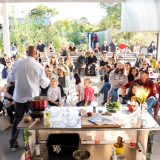 Celebrate Juneteenth
Ongoing
Throughout the Edible Academy Campus
Explore Juneteenth in the EAT Lab
Learn more about the plants featured in the African American Garden: The Caribbean Experience and their uses now and throughout history with Black Herbalist Journei Bimwala.
Sharing Stories
Learn more about the history and celebration of Juneteenth through some of our favorite books.
Enjoy Hibiscus Drink
Enjoy a refreshing taste of hibiscus drink.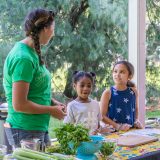 Tours & Family Fun
1:30 & 2:30 p.m.
Meet at the African American Garden: The Caribbean Experience entrance

NYBG Tour Guides lead tours of the African American Garden: The Caribbean Experience, curated by Dr. Jessica B. Harris.
Entertainment
1 & 3 p.m. Edible Academy Event Lawn
Join special guests Harambee Dance Company for drum and dance performances.The company incorporates the traditional and contemporary to create a new style of African Dance. Their enlightening and thought provoking presentations challenge audiences to expand their perception of dance. These are "moves" that touch the soul, and are designed to build and strengthen a greater understanding of our diverse American cultural heritage.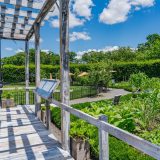 Make a Pan African Flag
June 17 & 18
10 a.m.–5:30 p.m.
Everett Children's Adventure Garden
Learn about the Pan African Flag and its significance by making a mini flag from popsicle sticks. Supplies are available on a first-come, first-served basis.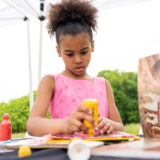 Mertz Library Display
Throughout the month of June, the Mertz Library is featuring highlight items for visitors to read during their visit, including Freewater by Amina Luqman-Dawson and Nature Swagger: Stories and Visions of Black Joy in the Outdoors by Rue Mapp. Come have a look during Library Open Hours.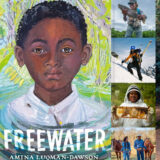 NYBG Shop
Throughout the weekend, stop by in person or visit NYBG Shop online for a selection of books from celebrated authors, selected for visitors of all ages.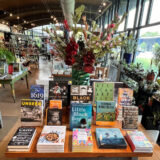 The African American Garden is made possible with support from the Mellon Foundation.
Generous support provided by The Charles E. Culpeper Arts & Culture Program of the Rockefeller Brothers Fund.