Antique Garden Furniture Fair
Preview Party
Featuring the Collectors' Plant Auction


Presented Virtually
Thursday, April 29, 2021
The New York Botanical Garden's much-anticipated Antique Garden Furniture Fair features unique offerings from leading antique dealers, including classic furniture and fine garden antiques—some with a modern twist, both elegant and inspiring—for the home and garden. The Preview Party on April 29 provides exclusive early access to shop the exhibitors and the renowned Collectors' Plant Auction, curated by NYBG's expert horticulturists. Proceeds support NYBG and its renowned horticultural programs. For more information or to purchase tickets, please contact Thao Phan at tphan@nybg.org or 718.817.8774.
Founding Chair
Mrs. Coleman P. Burke
Chairs
Mr. and Mrs. Robert A. Bartlett, Jr.
Mish Tworkowski
Collectors' Plant Auction Chairs
Peter R. McQuillan
Marjorie G. Rosen
Joseph Singer
WITH APPRECIATION TO OUR SPONSOR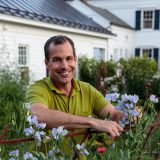 Special Guest Speaker: Christopher Spitzmiller
Announcing celebrated ceramicist Christopher Spitzmiller, who will discuss his new book, A Year at Clove Brook Farm–Gardening, Tending Flocks, Keeping Bees, Collecting Antiques, and Entertaining Friends during the Preview Party Virtual Program.

About:
Christopher's iconic ceramic lamp designs draw inspiration from classical forms and traditional gem like glazes. He began his career in Georgetown in Washington, D.C. where he worked out of an old school house near Dumbarton Oaks. Shortly thereafter, his work received critical acclaim and his reputation as a noteworthy ceramicist began to emerge. In the summers, he worked from Mecox Gardens in Southampton as an artist-in-residence and such designers as Albert Hadley, Richard Keith Langham, and Suzanne Rheinstein began to commission his work.
Since 1996, Christopher has been concentrating his efforts on his unique lamp designs. In the fall of 1999 after outgrowing his Washington studio he moved to New York City where he now creates his one-of-a-kind lamps with his crew of skilled artisans. The lamps are of timeless appeal and luxurious quality. Beautiful classic forms are drenched in bold vibrant rich glazes. Each one-of-a-kind lamp is set in a hand turned hardwood base, which is water gilt with 23k yellow gold or 9k white gold for a silver finish. Currently, Christopher is expanding his designs to table ware and other ceramic accessories.
Christopher's work is often featured in celebrated publications such as Architectural Digest, House Beautiful, Elle Décor, Departures, The New York Times, and The Wall Street Journal. He has had the honor of making lamps for the current Oval Office, the past two White House Administrations, as well as the Blair House and other distinguished American homes.
When not in the Studio, Christopher can be found at his farm in Millbrook, N.Y., gardening, bee keeping, making jam, cooking for friends, or tending to his flock of heritage breed chickens. He also enjoys the pleasure of giving back to the community by serving on the board of the local time-honored Lenox Hill Neighborhood House and as the Vice Chair of the Kips Bay Boys & Girls Club President's Dinner.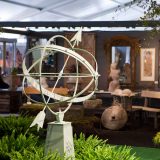 View the Exhibitors
See a list of this year's confirmed exhibitors ahead of the virtual Preview Party, and check back for new additions.
2021 Collectors' Plant Auction Highlights
We are excited to share another sampling of our favorite plants at NYBG's Collectors' Plant Auction! From the tried-and-true to the truly unusual, you will find curated selections of trees, shrubs, and herbaceous perennials, along with orchids and glasshouse cuttings this year. There is something for every gardener—whether you are gardening in the ground, on a terrace, or on a windowsill.
Native Species
Interesting selections and choice varieties of our top-performing northeastern native species are featured as larger specimens this year, including sugar maple, serviceberry, hawthorn, silverbell, redbud, river birch, and tupelo, along with a few southern native species that grow well in this region such as big-leaf magnolia and yellowwood.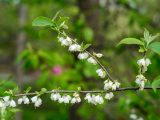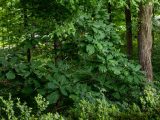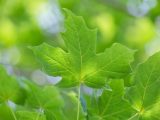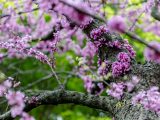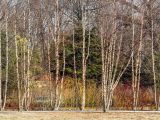 Flowering Trees & Shrubs
Curator favorites and hard-to-find selections of charismatic garden plants abound this year. You'll find beautiful modern varieties of beloved flowering trees and shrubs such as dogwoods, magnolias, hydrangeas, azaleas, and lilacs for a cheerful new addition to your garden.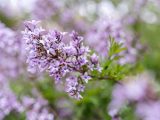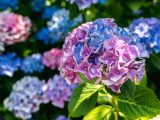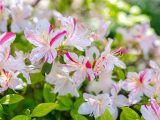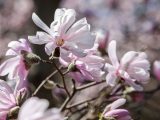 Trilliums & Dahlias
We also have some wonderful early spring and late-summer garden treats for you this year with tantalizing trilliums and dazzling dahlias! A medley of trillium species that carpet the Native Plant Garden woodland understory early each spring will be available, as well as a selection of dahlia tubers grown from NYBG's own collection. Vibrant dahlia cultivars 'Henriette', 'Bristol Stripe', 'Platinum Blonde', and 'Islander' help the Perennial Garden and Home Gardening Center transition from their summer splendor into full autumnal glory.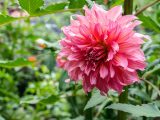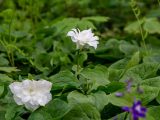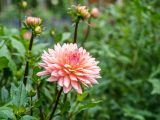 Indoor Plants
For those looking for long-lasting indoor color, we will have an assortment of beautiful orchids to brighten up your home as well! We are excited to offer a sampling of rare and unique aroids propagated from NYBG's own glasshouse collections for a second time. These alluring members of the philodendron family, featuring our dark velvet-leaved black-gold philodendron, remain a plant collector craze! Our glasshouse curator also has a sampling of unusual succulents, including the dwarf variegated Japanese cultivar of butterfly agave called 'Kissho kan', and some serious glasshouse goodies such as a sizable specimen of NYBG's incredible jade vine that grows in the Haupt Conservatory for this year's collectors! Some of these warm weather-loving beauties can create bold garden accents and seasonal displays, or offer indoor foliage and style year-round.