Climate Week 2022 Symposium
Thursday, September 22, 2022
9 a.m. | At the Garden
As leaders from around the world convene in New York City for Climate Week 2022, NYBG will host a symposium to investigate new trends in climate science, why forests are crucial in mitigating climate change, and what individuals can do to make a difference. Jennifer Bernstein, CEO and The William C. Steere Sr. President of The New York Botanical Garden, will welcome symposium guests. The keynote address, Why Climate Change Matters to You and What You Can Do About It, will be given by Katharine Hayhoe, Ph.D., followed by Forests: A Force for Change, a panel of five distinguished experts—from advocates to scientists and forest managers.
Why Climate Change Matters to You and What You Can Do About It
Keynote Address
Ross Lecture Hall; 9–9:45 a.m.
Climate change affects us all, but it doesn't affect us all equally. Marginalized communities and threatened species are already experiencing the effects of global warming. Dr. Hayhoe will share current solutions that help to mitigate climate change while improving air quality, providing clean water, and protecting coastlines. She'll also discuss how we can use our voices to advocate for change and make a difference where we live, study, or work.
Forests: A Force for Change
The Thomas E. Lovejoy, Ph.D. and Edward O. Wilson, Ph.D., Panel
Ross Lecture Hall; 10–11:30 a.m.
This engaging panel will explore why forests are crucial to solving to the climate crisis. Join us to hear which global policies hold the most promise, why understanding species diversity is key to protecting forests, how NYBG works with local communities from the Amazon to New York City to preserve forests, and what you can do to help.
Join us in Ross Gallery beginning at 8:30 a.m. for coffee, hosted by The Garden Patrons Program. And after the panel, be sure to explore the magnificent Thain Family Forest, NYBG's 50-acre, old-growth forest—the largest remaining tract of New York City's original woodland.

Katharine Hayhoe, Ph.D.
Chief Scientist, The Nature Conservancy & Distinguished Professor and Chair, Texas Tech University
Katharine Hayhoe is an atmospheric scientist whose research focuses on understanding what climate change means for people and the places where we live. She is the Chief Scientist for The Nature Conservancy and a Horn Distinguished Professor and Endowed Professor of Public Policy and Public Law in the Dept. of Political Science at Texas Tech University.
Her book, "Saving Us: A Climate Scientist's Case for Hope and Healing in a Divided World," was released in Sept 2021 and she also hosts the PBS digital series Global Weirding, currently in its fifth season. Katharine has been named one of TIME's 100 Most Influential People, the United Nations Champion of the Environment, and the World Evangelical Alliance's Climate Ambassador.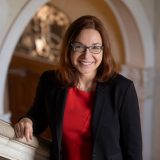 Forests: A Force for Change Panelists
Josefina Braña Varela
Vice President and Deputy Lead of Forests, World Wildlife Fund
Josefina Braña Varela has dedicated more than 20 years to global environmental issues, most notably the conservation of the world's most important forests. Over the course of her career, she has worked for government institutions, non-governmental organizations (NGOs), and academia, developing invaluable perspective and profound expertise.
Currently, Josefina serves as vice president and deputy lead of the Forest team at WWF-US. In this capacity, she manages and supports the implementation of efforts dedicated to halting deforestation and forest degradation in critical geographies. In addition, Josefina is point on Forest Climate Solutions for WWF, overseeing a multidisciplinary team working to reduce greenhouse gas emissions by ensuring our forests remain healthy and abundant. Since 2013, she has also led WWF's global forest and climate policy agenda and advocacy efforts.
Josefina's role involves collaborating on initiatives with WWF field offices in key geographies in Colombia, Guyana, Peru, the Democratic Republic of the Congo, Nepal, and Indonesia. In each of these regions, she focuses on designing policies and interventions to tackle deforestation and degradation and to conserve and restore forests to reduce greenhouse gas emissions and enhance carbon sinks. This entails building alliances with strategic stakeholders, particularly Indigenous peoples and local communities (IPLCs) living on the front lines of deforestation.
Over the course of her career, Josefina has been integrally involved in major international negotiations. From 2009-2013, she was part of Mexico's delegation to the Convention of Biological Diversity, the United Nations Forum on Forests, and the United Nations Framework Convention on Climate Change, where she negotiated REDD+ and land-use related issues.
Josefina holds a master's degree in public policy (with a focus on environmental policy) from the University of Maryland. A native of Mexico City, she studied international relations at the Universidad Iberoamericana.
To learn more about Josefina, click here.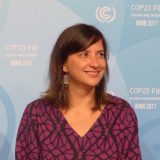 Lúcia Lohmann, Ph.D.
Professor, University of São Paulo & Executive Director, Association for Tropical Biology & Conservation
Lúcia G. Lohmann is a professor in the Department of Botany at the University of São Paulo (since 2004) and the Executive Director of the Association for Tropical Biology and Conservation. She is also a research associate at the Missouri Botanical Garden and New York Botanical Garden.
Her primary research interest is to understand patterns of plant diversification and biogeography in the Tropics, especially in the Amazon basin. Her research is highly integrative, combining components of classic taxonomy, phylogenetics, geology, ecology, evolutionary biology, and conservation. Devoting her career to unraveling the biotic richness of the Amazon Basin and Latin America generally, Lohmann has substantially advanced knowledge of the regional ecology and biogeography of these regions, thereby substantially assisting efficient regional conservation.
She graduated from the University of São Paulo with a Bachelor's degree in Biology (1995) and obtained her Ph.D. in Ecology, Evolution, and Systematics from the University of Missouri-St. Louis (1998, 2003). She is a Member of the American Academy of Arts and Sciences (AAA&S) and the São Paulo Academy of Sciences (ACIESP).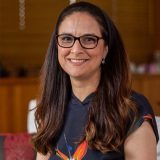 Douglas C. Daly, Ph.D.
B.A. Krukoff Curator of Amazonian Botany, Institute of Systematic Botany, NYBG
Douglas Daly is B.A. Krukoff Curator of Amazonian Botany and the Director of the Institute for Systematic Botany at The New York Botanical Garden. For more than three decades, he has studied the Amazon flora and the classification, evolution, and uses of the Burseraceae, one of the most important tree families throughout the tropics and the source of both frankincense and myrrh. You can view his Garden web site here.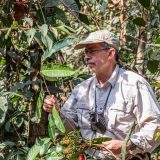 Eliot Nagele
Director of the Thain Family Forest, NYBG
Eliot Nagele is the Director of NYBG's Thain Family Forest.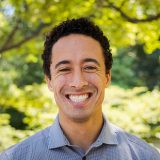 Cristián Samper, Ph.D.
The newly named Managing Director and Leader of Climate Solutions, Bezos Earth Fund
Cristián Samper has served as President & Chief Executive Officer of the Wildlife Conservation Society (WCS) since 2012. WCS is one the largest environmental non-profit organizations in the world, established in 1895 to save wildlife and wild places. WCS manages the largest network of urban wildlife parks, hosting four million visitors each year, and carries long-term field research and conservation programs in more than 60 countries.
Dr. Samper will step down as President & CEO of WCS in 2022 to become the Managing Director and Leader of Nature Solutions at the Bezos Earth Fund.
Prior to joining WCS, Dr. Samper served as Director of the Smithsonian's National Museum of Natural History for a decade, having led a major renovation of the exhibitions, transformed the conservation and digitization of collections, and recruited the next generation of research scientists. Prior to joining the Smithsonian, he was the founding director of the Alexander von Humboldt Institute, the national biodiversity research institute for Colombia. He currently serves on the board of the Carnegie Institution for Science, the CIAT-Bioversity Alliance, the Joyce Foundation and the Summit Foundation, and served on the Harvard Board of Overseers. He is a member of the Council on Foreign Relations, a Fellow of the American Academy of Arts and Sciences, and Principal Advisor to the Bezos Earth Fund.
Dr. Samper grew up in Colombia, studied biology from the Universidad de Los Andes, and earned and MA and Ph.D. from Harvard University. He lives in New York with his wife and two children.