With special appreciation to the following for their leadership support of BEFORE THE GREEN IS GONE: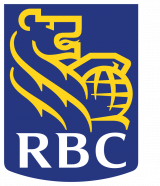 "At RBC, our purpose is 'helping clients thrive and communities prosper.' As a purpose-driven company, creating a positive social impact, not just an economic one, is absolutely integral to everything that we do. It is fundamental to our business philosophy and is at the very heart of our corporate citizenship approach.

We believe money isn't the only thing worth saving. While banks have a significant impact on the economy, they also have an impact on people and the planet as well. As the fifth largest bank in North America and one of the largest banks in the world, we recognize the impact we have on the communities in which we live and work. We are committed to proactive and prudent management of the environmental aspects of our business. Since developing our first environmental policy in 1991, we have been focused on environmental management and continuous improvement by developing policies and building programs that reduce our impact in three priority areas: climate change, sustainable communities, and fresh water.

RBC is proud to be an ongoing partner with the New York Botanical Garden and we support its efforts to reduce the carbon footprint, preserve natural resources, educate the public, and prepare future generations to be stewards of the environment."

"While Hearst has always been committed to a greener future, it is especially proud of its long relationship with The New York Botanical Garden. We join them in thanking the Royal Bank of Canada and Diane Katzin for showing others the way to a sustainable future."

"At Mastercard we are committed to promoting environmental sustainability both in how we operate our business and our daily activities. We are honored to partner once again with The New York Botanical Garden on BEFORE THE GREEN IS GONE: 2017 Sustainability Summit and Dinner and support the work NYBG does to make our communities better. Our congratulations go out to the Royal Bank of Canada and Diane Katzin for their devotion and commitment to a greener future."

"MetLife was founded on a simple but powerful insight: everyone needs access to the right financial tools to pursue more from life. That core belief has shaped MetLife's business since our beginning in 1868. In 2013, that same belief inspired MetLife Foundation's new strategic focus on financial inclusion—our commitment to ensuring that more of the world's low-income families have the financial services they need to achieve their dreams.

MetLife Foundation is also proud to sponsor initiatives in other areas beyond financial inclusion. We fund projects that respond to local needs and bring significant, tangible benefit to local communities. One shining example of our commitment to the arts and culture in New York City, MetLife's headquarters, is our long-standing relationship with The New York Botanical Garden. MetLife and the Foundation have supported the Garden for almost 40 years. Current funding supports the Spring Season and the MetLife Healthy Families Program.

MetLife Foundation is pleased to partner with the Garden on these initiatives and we offer our most sincere congratulations to tonight's honorees and best wishes to the Garden for the continued success of its programming."

"Mitsubishi Corporation and its affiliates worldwide have continuously adhered to the following three Corporate Principles established in 1934:

Corporate responsibility to society,
Integrity and fairness, and
Global understanding through business.

As we apply these principles to present-day realities, we recognize that an enterprise with global reach cannot continue to exist without consideration for its environmental performance. Accordingly, we strive to preserve and improve the global environment and pursue sustainable development through all aspects of our business activities, and we are committed to conducting our business—whether developing resources, pursuing investments, or engaging in commercial transactions—with careful consideration of the environmental impacts of our activities on local communities and ecosystems."
"Our company values motivate us to play an active role in making communities in which we operate a better place to live and work, knowing that their ongoing vitality has a direct impact on the long term health of our business. We operate our facilities with high standards of environmental protection, are recognized leaders in reducing carbon emissions and work with local communities around the world to protect and improve the environment. We are therefore proud to maintain our relationship with The New York Botanical Garden and support its work in providing a beautiful natural environment for the enjoyment and education of New York and New Yorkers."
---

---

Dinner Chairs

HONORARY DINNER CHAIR
Thomas E. Lovejoy, Ph.D.
NYBG Trustee

DINNER CHAIRS
Richard L. Chilton, Jr.
Chairman, CEO and
Chief Investment Officer
Chilton Investment Co.

Citizens Bank

Blair Fleming
Head, RBC Capital Markets, US
Head, US Investment Banking
Royal Bank of Canada

Amy Goldman Fowler, Ph.D.

Rick Kurnit
Partner
Frankfurt Kurnit Klein & Selz

Gilbert C. Maurer
Director
Hearst Corporation

Hidemoto Mizuhara
President and CEO
Mitsubishi Corporation (Americas)

Wilson Nolen

Sally Susman
Executive Vice President
Corporate Affairs
Pfizer Inc

John A. Thain

Craig Vosburg
President
North American Markets
Mastercard

Michael A. Zarcone
EVP, Corporate Affairs
MetLife, Inc.
BGG Donors

Natural Resource Protectors
Hearst Corporation
Royal Bank of Canada
Carmen and John Thain

Environmental Educators
Mr. and Mrs. Richard L. Chilton, Jr.
Citizens Bank
Amy Goldman Fowler
Mastercard
MetLife, Inc.
Mr. and Mrs. Wilson Nolen
Pfizer Inc

Botanical Science Advocates
Bank of America
Con Edison
Deloitte LLP
E.W. Howell Construction Group
Patti and Eric Fast
Diane Katzin and Rick Kurnit
Esta Stecher

Sustainability Patrons
Jayne and Leonard Abess
Lindsay Burn
Barclay Collins
FGI Corporation
Douglas Durst
Lionel Goldfrank III
Leo Model Foundation, Inc.
Susan E. Lynch
May and Samuel Rudin Family Foundation, Inc.
Morgan Stanley
Mr. and Mrs. Nicholas J. Sakellariadis
Select Equity Group Foundation
Deborah Wiley

Green Donors
Andron Construction Company
Randy Maston and Jonine Bernstein
Larry Condon
Cooper Robertson
Highline Capital Management
ING
Jan Hird Pokorny Associates
Jill Joyce
Park Hill Group
Marjorie Rosen
Kate Solomon and David Wasserman
Tiffany & Co.
Willis Towers Watson

Donors
Donna Astion
Dominick Azzaro
Mr. and Mrs. Gerald Bernaz
Walter Bopp
Design 2147
Wanla Cheng
Benjamin R. Eisenberg
Gartland and Mellina Group
Mr. and Mrs. Fred J. Keen
Mary and Garrett Moran
Mr. and Mrs. Joseph Rose
Gail I. Selover