Fall Forest Weekends
November 6 & 7 and 13 & 14, 2021
10 a.m. – 5 p.m.
Immerse yourself in autumnal splendor
Revel in the unique beauty and resilience of the largest expanse of New York's original wooded landscape as the Thain Family Forest's seasonal transformation takes hold. Explore this historic old-growth forest's 50 acres, discovering its ecological importance through tours, citizen science activities, and more. It all makes for an unforgettable fall experience that you don't want to miss.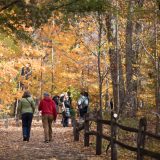 Discover the Thain Family Forest
Daily; Meet at the Forest Main Entrance
Thain Family Forest
Themed discovery walks of the Forest take place throughout each day. Wear comfortable shoes and seasonal attire for the weather.
10 & 11 a.m. – Birds of the Forest (Saturdays only)
Explore the diversity of migrating birds that find food and habitat in the Thain Family Forest. Learn more about ongoing efforts to make NYC a safer place for our "fine feathered friends."
4 p.m. – Tours of the Thain Family Forest
Experience the beauty of the Garden's 50-acre Thain Family Forest on this one-hour walking tour with an expertly trained Tour Guide. You'll learn facts about the trees, history, geology, and ecology of the largest uncut expanse of New York's original wooded landscape.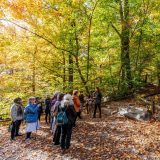 Become a Citizen Scientist
Daily; 11 a.m.–4 p.m.
Azalea Way
Volunteers will help you look closer at the trees within the Forest, giving you an entirely new perspective from the trails. Get help with tree and plant identification so you can examine the trees in your own neighborhood more closely.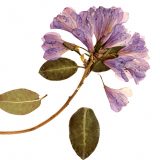 Explore Herbarium Specimens
Daily; 11 a.m.–4 p.m.
Azalea Way

NYBG Herbarium staff showcase samples collected from NYBG's Thain Family Forest as well as from forests across the U.S. Learn more about the plant specimens housed in the collection and how to collect and preserve samples.
12 & 2 p.m. – Demonstrations by Herbarium Staff
Learn how to collect, press, and preserve leaves. Visitors will be invited to collect leaves that have fallen onto the Forest paths that they can use to press and take home.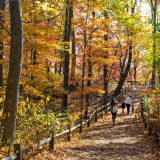 Shakespeare in the Forest: The Sonnet Stroll
Daily; 12 p.m.–3 p.m.
Along Thain Family Forest Path
Interact with the cast of Hamlet Isn't Dead's Resident Acting Company as they perform Shakespeare's greatest sonnets on nature's beauty.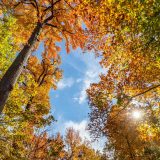 Fiddler in the Forest
Daily; 11 a.m.–3 p.m.
Along Thain Family Forest Trails
Listen for the charming tones of roaming fiddlers mimicking the natural sounds of the forest as you walk along the paths.