Fifth Annual New York City EcoFlora Conference
November 4, 2022
10 a.m.–12 p.m. EDT | Online
Celebrating Community Science in New York City
Join the New York City EcoFlora project, now in its sixth year, for a conference celebrating community science in New York City! Our speakers detail various community science programs and projects being conducted throughout NYC, and highlight the impact and significance of engaging community members in urban biodiversity research.
There will be four twenty minute talks, followed by a Q&A.
Welcome and Introduction
Lawrence M. Kelly, Ph.D., Vice President for Science Administration, New York Botanical Garden
Speakers and Presentations
Dr. Anne Toomey – Pace University
The place-making potential of participatory science: Creating social-ecological connections in an urbanized world
A major challenge among urban planners and environmental organizations centers on how to maintain, strengthen, and create connections between humans and their natural environments. Participatory science (e.g. citizen science) is often touted as a way to help people get to know, connect with, and care for ecological places. But there is a lack of empirical evidence about if and how this works. This talk will provide a framework for how participatory science can connect people more closely with place, create new understandings of what those places mean, and encourage people to participate more fully in being stewards of those places. Giving examples from several projects along urban waterfronts in New York City, we will explain how place-based participatory science can strengthen attachments to the personal, social, and environmental dimensions of place, and can shape collective social-ecological meanings of place for individuals and communities.
Anne Toomey is an Associate Professor of Environmental Studies and at Pace University in New York City. She is a conservation social scientist whose work brings together theoretical insights from human geography and policy studies to explore what happens, and who is involved, in the spaces between environmental research and practice. Anne's work has appeared in environmental science journals such as Conservation Letters, Nature, Ecology and Evolution, Ambio, and Ecology and Society, and has additionally been featured in popular science media, such as the science news website Massive Science and the Future Tense podcast. She has conducted research in both urban and rural settings in the United States and Latin America, most notably in the Bolivian Amazon, where she conducted participatory research with indigenous communities and environmental policymakers to explore engagement with and perceptions of environmental science. Anne received her Ph.D. in 2015 in Human Geography from Lancaster University in the UK and holds a dual M.A. in Natural Resources and Sustainable Development from American University in Washington, D.C. and the University for Peace in Costa Rica.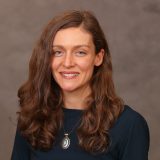 Dr. Christine Marizzi & Tessa Hirschfeld-Stoler
Elevating student voice through community science initiatives at BioBus
Christine Marizzi is an award-winning scientist and educator and currently Director of Community Science at BioBus, Inc. She graduated from the University of Vienna, Austria, with a Ph.D. degree in Genetics. Since 2015, she directed a teaching laboratory and co-developed several signature citizen science programs around biodiversity in the NYC metropolitan area for Cold Spring Harbor Laboratory's DNA Learning Center. Her current position at BioBus allows her to combine her extensive training in Genetics and Microbiology with her passion for science communication and outreach in a nonprofit environment. With 13+ years in national and international education, she dedicates her time, energy and intellect to build frameworks that help citizen scientists realize their greatest potential in STEM fields and provide traditionally under-represented minorities with multiple entry points to academic and professional careers in STEM disciplines.
Tessa Hirschfeld-Stoler, is a Senior Community Scienist at BioBus. She graduated from Wesleyan University with a B.A. in Neurobiology & Behavior. She then went on to earn an M.A. and M.Phil from Columbia University, researching Alzheimer's Disease and other neurodegenerative disorders. Tessa joined the lab of Mark Ansorge where her research focused on the role of the serotonin system in the development of anxiety and depression disorders. During graduate school, she discovered a deep passion for science education through her 6+ years of volunteer teaching in NYC public schools and as a volunteer at BioBus! As a Scientist at BioBus, she works with students, community partners, and research institutions to provide opportunities for students from all backgrounds to pursue hands-on science experiences and explore science research!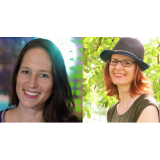 John Virzi
A Floristic Quality Assessment Methodology for Citizen Science
The Floristic Quality Assessment (FQA) is a widely accepted method of gauging the health of native plant communities in a natural habitat. FQA derives a quantitative, standardized, objective metric, called the Floristic Quality Index (FQI) to grade the quality of plant life, allowing for measurable results. This project shows how the iNaturalist online platform was used as the vehicle for data collection and analysis for a Floristic Quality Assessment and presents a methodology for how it can be combined with an online FQI calculator to provide a cost effective, easily adoptable, and complete floristic quality assessment for many to use. In presenting this methodology, the author shares his experiences as a citizen scientist using iNaturalist.
John Virzi is a citizen scientist with the New York City EcoFlora Project. He has also conducted floristic field surveys in Central California and the Cape Floristic Region of South Africa. He holds an AAS degree in Horticulture from Farmingdale State College and is an advocate for the use of native plants in garden design for the benefit of biodiversity. Mr. Virzi brings a data driven sensibility and approach to floristics that stems from his long career as an Electronics Design Engineer during which time, he developed a Quality IP initiative. He also holds BS and MS degrees in Electrical Engineering.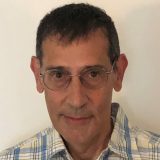 Dr. Kelly O'Donnell – Macaulay Honors College
Using BioBlitzes and iNaturalist to Build Scientific Literacy and Connections to Urban Nature
Dr. Kelly L. O'Donnell is the Director of Science Forward at Macaulay Honors College, where she oversees scientific programing, including academics and outreach. The Science Forward program includes an interdisciplinary, skills-focused curriculum that allows student to explore a selection of scientific fields in the context of the common set of skills that all scientists use when they do their work. The curriculum also includes a massive data collection event (a BioBlitz) every year. Dr. O'Donnell and a team of interdisciplinary faculty developed this curriculum to allow students to learn science by being actively engaged in the scientific process itself. The Science Forward program also includes an open educational resource (OER) that features the core content for the Science Forward curriculum. Dr. O'Donnell is the New York City organizer for the global City Nature Challenge, a four-day celebration of urban biodiversity where the public can contribute to a global biodiversity database.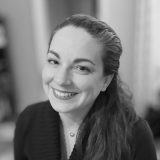 About the New York City EcoFlora Project
Learn more about The New York City EcoFlora project, engaging New Yorkers in protecting and preserving the City's native plant species, and assembling new, original observations and data on the City's flora to better inform policy decisions about management and conservation of the City's natural resources.