Hispanic/Latinx Heritage
Month 2023
Through October 15
On-site & Online
Honoring Cultural Traditions and Botanical Heritage
NYBG celebrates Hispanic/Latinx Heritage Month with a lively variety of on-site and digital programs—to spotlight the important contributions and histories of the plants and people making up this diverse community—with educators, gardeners, community partners, and plant tours.
Be sure to join us here on September 16 for cooking demos and tastings, as well as a spotlight on the historic importance of maize and the opportunity for kids and families to pot up their own corn seed to take home!
Harvest Corn with XOLO Yonkers
September 16
12–3 p.m.
Visitor Center
The husband-and-wife team behind XOLO creates a variety of plant-based treats that celebrate their Mexican heritage and culinary backgrounds. Sample a seasonal vegan pozole (corn stew) in honor of Hispanic/Latinx Heritage Month.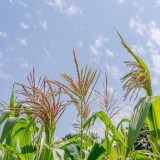 Maize Garden
September 16, 27, 23 & 24
10 a.m.–5:30 p.m.
Everett Children's Adventure Garden
Visit the Everett Children's Adventure Garden to learn about the importance of maize to the cultures we celebrate during Hispanic/Latinx Heritage Month. Pot up your own corn seed to grow your own maize garden at home.
¡Corre, Abuelita, Run! with NYC Children's Theater
October 7
12 & 2:30 p.m.
Edible Academy
This interactive performance, a celebration of Hispanic/Latinx Heritage Month, uses language, music, puppetry, and movement to explore the vibrant and diverse neighborhoods of New York City.
¡Corre, Abuelita, Run! celebrates and explores the power of community, the joy of intergenerational family relationships, New York City, and the importance of language and traditions.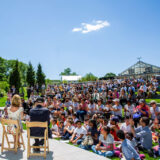 Staff Spotlight: Mauricio Diazgranados
Meet Mauricio Diazgranados, NYBG's new Chief Science Officer, and learn about his goals for the Garden in his profile with The New York Times.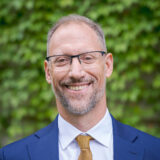 Bronx Foodways Oral Histories Project: Community Gardens
As part of Hispanic/Latinx Heritage Month, join us in learning from the compelling food stories of Bronx community gardeners, many of Latin American and Caribbean heritage, who have been instrumental in creating, caring for, and cultivating community in these critical spaces. These stories are part of the Bronx Foodways Oral Histories Project, launched in 2021 to preserve the food histories and life experiences of longtime community gardeners and urban farmers across the borough.
Recently, we spoke to gardeners from two pillars of their respective neighborhoods: Morris Campus Farm and Friends of Brook Park Community Garden. Learn more about the importance of these gardens and urban farms to the Bronx and the city at large, and get to know some of the people who make these sources of food and community possible.
The Bronx Foodways Oral Histories Project is made possible with support from the Mellon Foundation.
Friends of Brook Park Community Garden
NYBG Shop
Stop by NYBG Shop to enjoy their book display of titles that broadly reflect the history, the neighborhoods, the people, and the natural treasures found in the Bronx.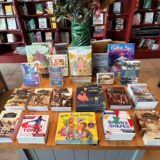 From the Shelves of the LuEsther T. Mertz Library
Enjoy a rotating selection of books highlighting Hispanic/Latinx authors. There are also many inspiring titles in the Children's Collection, including Just Ask! Be Different, Be Brave, Be You, by Sonia Sotomayor, Puerto Rican Bronx native and the first Latina appointed to the U.S. Supreme Court.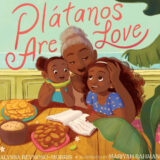 Hispanic/Latinx Heritage and Philippine Medicinal Plants: The Personal Story of Kathleen Cruz Gutierrez, Ph.D.
Kathleen Cruz Gutierrez, Ph.D., recent Andrew W. Mellon Fellow in NYBG's Humanities Institute, discusses her interest in the flora of her family's homeland, the Philippines.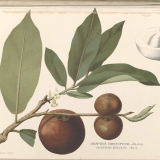 Hector Castillo Carvajal Talks Bronx Coffee
Hear about the South Bronx specialty coffee roaster Don Carvajal Café, and the founder and operator behind the brand, Hector Castillo Carvaja.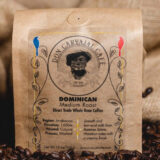 Look Closely at Plant Discovery with The Hand Lens
Magnify your knowledge of plants and culture through behind-the-scenes stories of adventure and discovery. Learn about the work of NYBG scientists and collaborators in Latin America and the Caribbean where they are leading efforts to conserve ecosystems that are among the most diverse in the world.
Get started with highlights from the collection featuring stories from the Caribbean and South America:
And learn more about behind-the-scenes stories at The Hand Lens.