Hispanic/Latinx Heritage Month
Through October 15
On-site & Online
Celebrate the traditions of Latin America and the Caribbean
Join NYBG's celebration of Hispanic/Latinx Heritage Month this year with a mix of on-site and digital programs. Throughout the month we will feature the vibrant cultural traditions and botanical heritage of the plants and people of Latin America and the Caribbean region, with musical performances, scientists' stories, and—of course—flowers!
Assemblywoman Nathalia Fernandez Welcomes You to Hispanic/Latinx Heritage Month
Reduce, Reuse, Revitalize!
Create Your Own Planter
Tiffany Gomez is a Bronx-based sustainable artist, designer, and founder of Gomez Design Studio. Join her for a look back on the craft techniques she shared for Earth Day, helping you reduce and reuse at home.
Bombazo Dance Co. from the Rose Garden
Enjoy the 2020 performance from Bombazo Dance Co. Bomba celebrates the rich cultural history of Puerto Rico's African roots within Hispanic culture.
Garden Sets: Doreen Montalvo
To honor Doreen Montalvo's memory, take a look back at her 2020 Hispanic Heritage Month performance, where she played selections from her album American Soul/Latin Heart against the lush backdrop of the Home Gardening Center.
Journey Through Peru with Dr. Fabián Michelangeli
Enjoy special access to last year's webinar with NYBG scientist Dr. Fabián Michelangeli and a Q&A after about his career and work in Peru.
Ballet Hispánico Performance Features
October 9 & 10

Join us for contemporary dance demonstrations featuring Ballet Hispánico.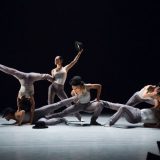 Plant Talk: Blog feature on Lucrecia Novoa
Get to know Puppeteer and founder of Mascara Viva, Lucrecia Novoa. Lucrecia Novoa is an artist and cultural educator. She uses a combination of masks, puppets, costumes, storytelling, and dance to interpret the folk traditions of many cultures.
"When I teach mask making, my goal is to help the students realize that the masks are not merely decorative objects in the galleries. The masks can be part of their character, and the people can bring this character to life."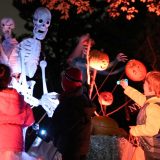 Experience Bomba Puertorriqueña
A tradition dating back to the 17th century, the community gathers together to celebrate with drum, dance, and song. Watch renowned Puerto Rican Bomba dancer Milteri Tucker Concepcion as she guides you along a Bomba Puertorriqueña journey.
About Bombazo Dance Co.
Bombazo Dance Co. is a Puerto Rican, Bronx-based dance organization that promotes, educates, advocates for, and performs traditional Bomba Puertorriqueña—Puerto Rico's oldest musical dance genre. The company has gained acclaim and international recognition with performances in Cuba, Mexico, Puerto Rico, and in the mainland United States. Led by renowned Puerto Rican master Bomba dancer Milteri Tucker Concepcion, the dance company is featured in Lin-Manuel Miranda's film release of In the Heights.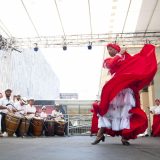 Look Closely at Plant Discovery with The Hand Lens
Magnify your knowledge of plants and culture through behind-the-scenes stories of adventure and discovery. Learn about the work of NYBG scientists and collaborators in Latin America and the Caribbean where they are leading efforts to conserve ecosystems that are among the most diverse in the world.
Get started with highlights from the collection featuring stories from the Caribbean and South America:
And learn more about behind-the-scenes stories at The Hand Lens.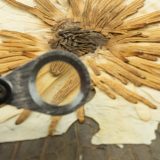 Sponsor:
LuESTHER T. MERTZ CHARITABLE TRUST:
Providing leadership support for year-round programming at NYBG