Pride Event at NYBG 2023
June 10 | Conservatory Plaza
3–6 p.m.
Join us on June 10 to celebrate Pride at NYBG with live music, DJ sets, and a runway show presented by Bronx Fashion Week. Make sure you stop by and pick up a temporary tattoo to celebrate NYBG Pride! Visitors can also experience …things come to thrive…in the shedding…in the molting… by Ebony G. Patterson, which is currently on view at the Garden.
Vanishing Art Feature—Flower Arranging with Joshua Werber
2–5 p.m.
As part of this summer's Vanishing Art Program, discover Joshua Werber's work at NYBG—an exploration of emotion through the act of creation, driven by a desire to create unique pieces and environments through which the participant can experience transformation.
His work has been featured in T Magazine, Vogue, Elle India, The New York Times, and The New York Post. Learn more from Joshua in his NYBG classes.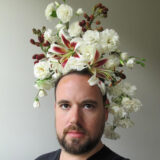 Live Music with Garth.
3 p.m.–4 p.m.
A New York City-based singer, producer, and multi-instrumentalist, Garth. has over 5 million streams on Spotify. He has released three studio albums as well as a visual concert, Live, in Color, in June 2022. Up next for Garth is his fourth studio project, Coronation, which will be released later this year.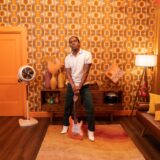 Pride Runway with Bronx Fashion Week
4–4:45 p.m.
"Fashion is more than fabric, and behind every stitch, there is a story," says Bronx Fashion Week's mantra. Bronx Fashion Week hosts some of New York City's leading fashion events by encouraging and empowering diversity and inclusivity. They cultivate talent while helping to mold the future of BIPOC Fashion leaders—building a platform fostering creativity, community, and culture.
About the Designer
Hailing from the Dominican Republic, Victor Lopez utilizes the beautiful landscape and culture of his home country to create delicately detailed pieces. Inspired by his grandmother and her mentorship, Lopez honors his heritage and passions through designs that celebrate his love of fashion with exquisite embellishments and vibrant colors.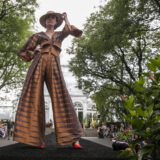 DJ Dance Party with Niyah West
4:45–5:45 p.m.
Niyah West is a New York-based DJ born and raised in central New Jersey. She has filled dance floors near and far with her pumping house sets and electrifying, genre-bending performances. She believes that sharing moments on the dance floor allows space for learning and trying something new, and creates time to connect back to ourselves.
Photo credit MAJ.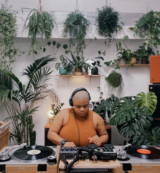 Get a Peek at This Year's Event
Couldn't make it in person to our Pride Event this year? See the fun that went down here at the Garden thanks to Bronx 12 News.