Rose Garden Weekend
Saturday, June 3, 2017 – Sunday, June 4, 2017
11 a.m. – 4 p.m.
Immerse Yourself in a Sea of Blooming Beauty!
Celebrate the peak of color and beauty in the Peggy Rockefeller Rose Garden. Stop by for two days of live music, plant care demonstrations, tours with expert rosarians, and refreshments in the shade of the garden's overlooks.
Spring Season sponsored by            Media Partners: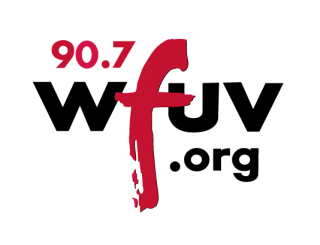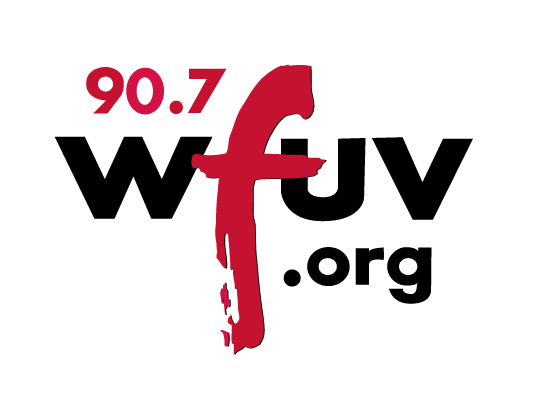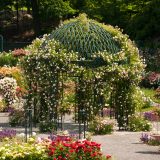 Rose Garden Tours
The Peggy Rockefeller Rose Garden in spring is a sight unlike any other, boasting thousands of enormous, technicolor blooms in dozens of shapes and colors. Follow along with an expert rosarian to learn more about this historic collection.
11 a.m., 12, 1, 2, & 3 p.m.
Meet at the entrance to the Peggy Rockefeller Rose Garden
Grow your knowledge of roses with this in-depth look at the collection in the Rose Garden. Discover the best blooms to grow in your area, the amazing varieties of color and fragrance, and the history of rose cultivation.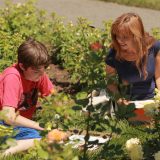 Events & Activities
Join us for a weekend celebration of this bounty of flowers, featuring live musicians, gardening demonstrations, rose plant giveaways, and refreshments.
Live Music Among the Roses
11 a.m., 12, 1, 2, & 3 p.m.
In the Pergola
Throughout the day, live acoustic performances featuring the melodies of harp and cello create the perfect atmosphere for relaxing amid the spring beauty of the Rose Garden.
Live Performances
11:30 a.m., 12:30, 1:30, & 2:30 p.m.
Enjoy special performances by vocalist Allison Linker, first violinist of the Escher String Quartet, Adam Barnett-Hart, and classical and acrobatic dance duo Richard Hankes and Ashlee Montague in a world premier collaboration celebrating the beauty of the New York Botanical Garden's Rose Garden Weekend.
Raffles for Rose Plants
12:30 & 2 p.m.
At the entrance of the Rose Garden
Enter to win a rose plant to take home! Learn how to care for it from one of our experts on site during the weekend.
Winner must be present at time of drawing to win.
Refreshments for Sale
Starr Events provides delicious refreshments, wine, and beer for purchase to help you enjoy your afternoon at the Garden.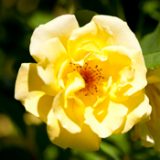 Rose Watch
The Peggy Rockefeller Rose Garden is a place of iconic spring beauty! Follow along with this season's bloom as it heads toward peak color.