Rose Garden Weekend
Saturday, June 1, 2019 – Sunday, June 2, 2019
11 a.m. – 4 p.m.
Stop and Smell the Roses and Enjoy Spectacular Spring Color
Explore the spectacular spring color of more than 650 varieties of roses along with live music, tours, poetry, and more.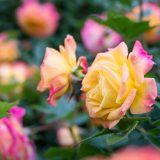 Tours & Music
Get an in depth look at the Rockefeller Rose Garden with guided tours, plus enjoy live music and more.
Rose Garden Tours with Q&A
11 a.m., 12, 1, 2, & 3 p.m.
Meet at the entrance to the Rose Garden
Grow your knowledge of roses with this in-depth look at the collection and discover the best blooms to grow in your area, the amazing varieties of color and fragrance, and the history of rose cultivation.
Live Music Among the Roses
1–4 p.m.
In the Pergola
Throughout the day, live acoustic performances presented in partnership with musicians from the Bronx Arts Ensemble create a perfectly relaxing atmosphere amid the Rose Garden's spring beauty.
Enter to Win a Rose Plant
2 p.m.
At the entrance of the Rose Garden

Enter to win a rose plant to take home! Learn how to care for it from one of our experts on site during the weekend.
Winner must be present at time of drawing to win.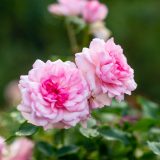 Walt Whitman Poetry Readings
Saturday; 12 p.m.
Near the entrance of the Rose Garden
Walt Whitman celebrated nature through verse, and we're celebrating the beloved poet's 200th birthday with live poetry readings.
Young poets will read selected works by Whitman, poems inspired by nature, and contemporary originals. Presented with Urban Word NYC.
About Urban Word NYC:
Urban Word NYC champions the voices of New York City youth by providing platforms for critical literacy, youth development and leadership through free and uncensored writing, college prep and performance opportunities.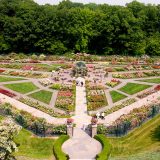 About the Peggy Rockefeller Rose Garden
The Peggy Rockefeller Rose Garden is among the most popular destinations at the Garden from May to October, when more than 650 varieties of roses are in peak bloom.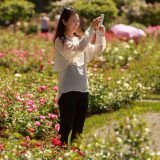 Rose Watch
The Peggy Rockefeller Rose Garden is a place of iconic spring beauty. Follow this season's bloom as it heads toward peak color with our Rose Tracker.
NYBG Names Rose in Honor of Bette Midler
Spring Season sponsored by