Sustainability Summit 2018
On November 1, The New York Botanical Garden held its second Sustainability Summit, an evening of thought-provoking dialogue and actionable ideas about how environmental stewardship is catalyzing industry innovation and investment.
NYBG CEO and President Carrie Rebora Barratt, Ph.D., and a powerful lineup of visionary leaders and innovators, discussed the influence and impact of United Nations Sustainable Development Goals and how they affect the way businesses, communities, and nonprofits operate. Held at NYBG's 250-acre urban oasis in New York City, the evening began at Ross Hall with cocktails and conversation, followed by two panel sessions, Performance-Driven Sustainability: At the Core of Business Practice and Building a Sustainable Future: Business Initiatives That Deliver Meaningful Results.
At dinner, we heard from Lord Norman Foster, Executive Chairman of Foster + Partners, who was recognized for lifetime achievement in architecture and sustainable design.
Proceeds from the Summit support NYBG's Sustainability Initiatives and the Center for Conservation Strategy, which advances global research to preserve and protect the vast biodiversity of the planet through thoughtful dialogue, scientific research, and collaborations with leaders in the field.

If you were unable to join us, please consider making a donation to support NYBG's Sustainability Initiatives and Global Conservation efforts.
Header: Native to the U.S., Oaks (Quercus) are iconic trees in forests and woodlands and symbols of resolute longevity.
Summit Video Highlights
Watch highlights from the 2018 program, including remarks from NYBG CEO and William C. Steere Sr. President Carrie Rebora Barratt and the keynote speech delivered by Lord Norman Foster.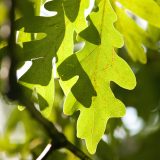 The 2018 Program
Read more about the evening's agenda, as well as its important mission.
4 p.m. – Optional tours of the new Edible Academy, a three-acre educational campus designed and constructed to LEED Gold certification
5:30 p.m. – Food and Thought: Cocktails and Conversation in Ross Hall
6:30 p.m. – Opening Remarks in Ross Hall: Carrie Rebora Barratt, Ph.D., NYBG CEO and President
Performance-Driven Sustainability: At the Core of Business Practice
Innovative corporations have increasingly put sustainability at the center of their strategy, uniting economic success with environmental improvements and social progress. This panel discussed approaches to addressing the UN Sustainable Development Goals across various business platforms, and how they are transforming performance, core business models, and our world.This panel discussed approaches to addressing the UN Sustainable Development Goals across various business platforms, and how they are transforming performance, core business models, and our world.
Moderator: 
Paul Polizzotto, Founder & CEO, Givewith
Panelists:
Kathy Loftus, Global Sustainability Leader, Whole Foods Market®
Sophia Mendelsohn, Head of Sustainability & Environmental Social Governance, JetBlue Airways
Mahesh Ramanujam, President & CEO, U.S Green Building Council; President & CEO, Green Business Certification Inc.
7:15 p.m. – Short Break
7:20 p.m. – Panel Introduction: Diane Katzin, NYBG Trustee
Building a Sustainable Future: Business Initiatives that Deliver Meaningful Results
Guests learned first-hand how industry experts and their government counterparts are working with clients and constituents to plan for progress in sustainable business practices through climate risk analysis, scenario planning for adaptation, and implementing best-in-class technologies and systems to deliver both operational excellence and sustainable environments.
Moderator:
Curtis Ravenel, Global Head of Sustainable Business & Finance, Bloomberg
Panelists:
Don Anderson, Operating Partner and Chief Sustainability Officer, Blackstone
Lisette Camilo, Commissioner, NYC DCAS
Kathy Baughman McLeod, SVP, Global Environmental & Social Risk Executive, Bank of America
Aniket Shah, Head of Sustainable Investing, OppenheimerFunds
8 p.m. – Speaking Program Concluded
8:15 p.m. – Dinner Began at the Garden Terrace Room
8:20 p.m. – Welcome Remarks
8:30 p.m. – Remarks: Lord Norman Foster, recognized by NYBG for innovation excellence through sustainable design in architecture
8:45 p.m. – Closing Remarks
9:30 p.m. – Summit Concluded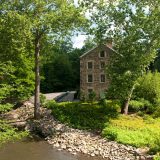 Honored Guest Lord Norman Foster
President, the Norman Foster Foundation;
Founder and Executive Chairman, Foster + Partners
Lord Norman Foster is the founder and executive chairman of Foster + Partners, a global studio for architecture, urbanism, and design, rooted in sustainability.
He was born in Manchester, and after graduating in Architecture and City Planning from Manchester University in 1961, he won a Henry Fellowship to Yale University, where he was a fellow of Jonathan Edwards College and gained a Master's Degree in Architecture.
In 1967, he established Foster Associates in London with his late wife Wendy. Over five decades the practice has evolved and been responsible for a strikingly wide range of work, from urban master plans, public infrastructure, airports, civic and cultural buildings, offices and workplaces to private houses and furniture design. Major projects include Beijing Airport, Millau Viaduct in France, 30 St Mary Axe (also known as the Gherkin) and the Great Court at the British Museum in London, the Hearst Headquarters tower in New York, and the Museum of Fine Arts, Boston. His current projects within the practice include, Apple Park in California, Bloomberg's European Headquarters in London, the Comcast Tower in Philadelphia, 425 Park Avenue in New York, the New International Airport in Mexico City, an aviary at the ZSL London Zoo, and the Norton Museum of Art in Florida.
He is president of the Norman Foster Foundation, based in Madrid with a global reach, promoting interdisciplinary thinking and research to help new generations of architects, designers and urbanists anticipate the future. He became the 21st Pritzker Architecture Prize Laureate in 1999 and was awarded the Praemium Imperiale Award for Architecture in Tokyo in 2002. In 2009, he became the 29th laureate of the prestigious Prince of Asturias award for the Arts and was awarded the Knight Commander's Cross of the Order of Merit of the Federal Republic of Germany. He was appointed by the Queen to the Order of Merit in 1997 and in 1999 was honored with a Life Peerage in the Queen's Birthday Honors List, as Lord Foster of Thames Bank. His passions include cross-country skiing, cycling, and aviation.
[credit for the photograph: Frederic Aranda]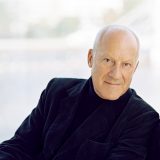 Don Anderson

Operating Partner and Chief Sustainability Officer, Blackstone
Don Anderson is an Executive Director and Chief Sustainability Officer in the Private Equity Group of The Blackstone Group, where he is responsible for evolving sustainability initiatives that deliver cost effective quantitative and qualitative results across Blackstone's Private Equity and Real Estate portfolios.
Before Joining Blackstone in 2011, Mr. Anderson was Vice President of Global Strategy and Business Development at ICF International, where he sold and managed energy efficiency and sustainability projects in the BRIC countries (Brazil, Russia, India and China) and Europe. Prior to that, he provided strategic consulting to corporations, ENERGY STAR, and The US Green Building Council (LEED) associated with operational excellence and sustainability in large portfolios. Mr. Anderson is currently Secretary-Treasurer on the Green Business Certification Inc. (GBCI) Board.
Carrie Rebora Barratt, Ph.D.

CEO & President, NYBG
Carrie Rebora Barratt is Chief Executive Officer and William C. Steere Sr. President of The New York Botanical Garden.
She came to NYBG in July 2018 following a distinguished 34-year career at The Metropolitan Museum of Art, where she worked as a curator and transitioned from research and scholarship to governance and administration, most recently serving since 2009 as Deputy Director, leading visitor-focused, mission-aligned initiatives for the institution during a transformational period in Museum's history.
At NYBG, Dr. Barratt brings her focus to the care and presentation of the living collections: more than one million plants among spectacular display gardens and award-winning architecture across the 250-acre National Historic Landmark landscape. Her track record for enhancing visitor engagement matches the Garden's reputation for groundbreaking scientific research and conservation programs; creative educational programs connecting art to science and human life to living collections, with enhanced offerings from pre-K through post-graduate studies; and vibrant exhibition and public programs that serve ever-growing and diverse audiences.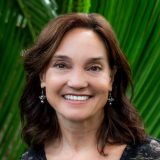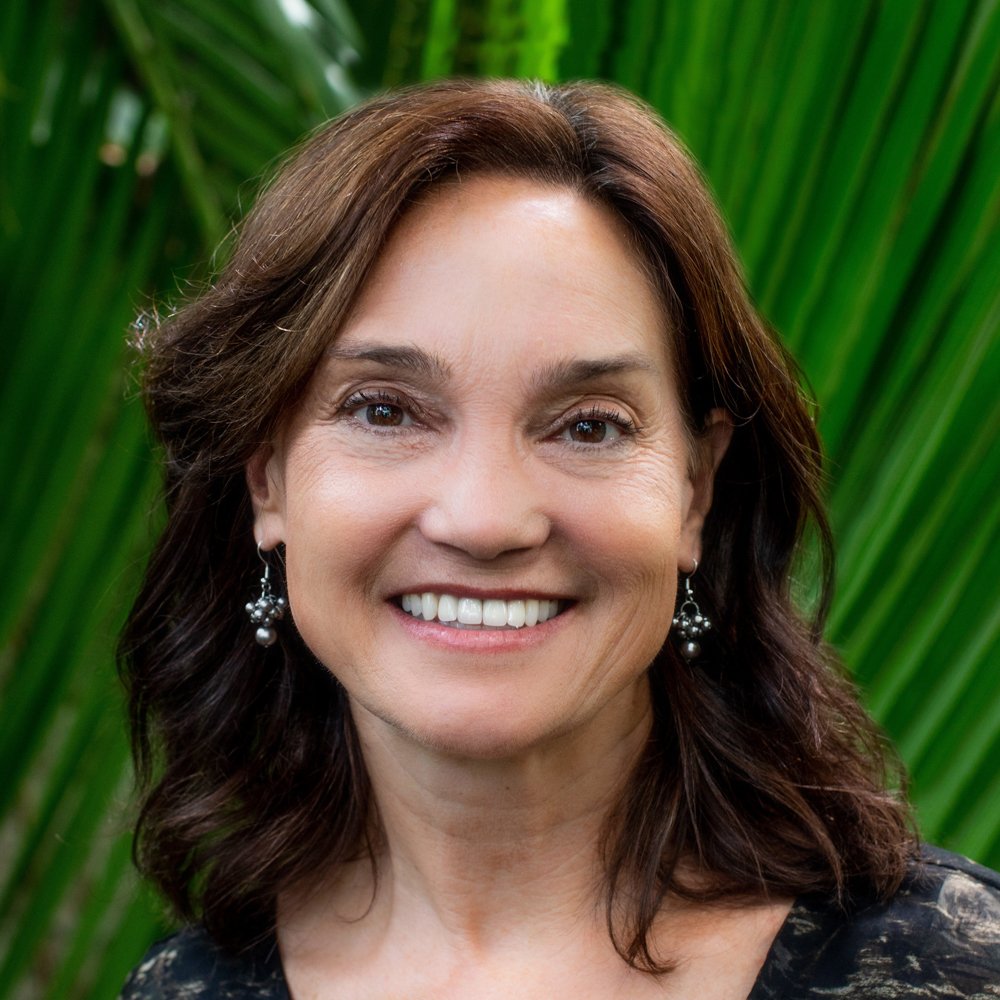 Lisette Camilo

Commissioner, NYC DCAS
Lisette Camilo was appointed by Mayor Bill de Blasio as Commissioner of the Department of Citywide Administrative Services (DCAS) in January of 2016, the agency responsible for providing City agencies with essential services to aid them in their operations.
DCAS manages a broad range of areas including: all of the City's real estate transactions, centralized procurement of large scale goods and services, the City's fleet program, recruitment and training of the City's workforce, administration of the City's Civil Service system and EEO policies, as well as the City's efforts to drastically reduce greenhouse gas emissions from more than 4,000 city buildings.
Commissioner Camilo has a long history of public service. She was appointed as the Director of the Mayor's Office of Contract Services (MOCS) and City Chief Procurement Officer by Mayor Bill de Blasio in April of 2014, where she ensured Mayoral agencies' compliance with all legal and regulatory requirements related to the City's procurement of billions of dollars of goods and services. Commissioner Camilo began at MOCS in 2011 in the legal unit, and also served as its Acting General Counsel.
Prior to MOCS, Commissioner Camilo served as Legislative Counsel at the New York City Council for the Contracts, Juvenile Justice, and General Welfare Committees where she drafted legislation and coordinated oversight hearings. Previously, Camilo was an attorney practicing Immigration law at a private law firm. She began her legal career as Counsel for UNITE HERE Local 100, which represents hotel, restaurant, and commercial cafeteria food service workers.
Born and raised in Washington Heights, Lisette Camilo is a graduate of Columbia College, Columbia University, and George Washington University School of Law.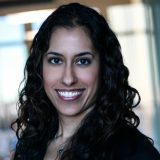 Kathy Loftus
Global Sustainability Leader, Whole Foods Market®
As Global Sustainability Leader for Whole Foods Market®, Kathy develops vision, strategy, and execution for sustainable engineering and green building, as well as facilities, environmental, energy, waste, and water management and procurement for Whole Foods Market®.
She sits on the Sustainability and Sustainable Consumption Committees for Retail Industry Leaders Association.
Highlights of her 12-year tenure at WFM include developing the first combined heat and power fuel cell applications for supermarkets, expanding the rooftop solar installation program to close to 100 locations, developing the industry's first waste cooking oil to combined heat and power application for a commercial kitchen, and energy storage systems at several locations. She also led industry changing green building efforts, working with USGBC and GBI and incorporating more energy reduction impacts and alternative refrigerants and refrigeration systems into stores. The Company has the most zero waste certified stores in the industry, in the leadership group for most Green Chill certifications, and dozens of LEED and Green Globe certified stores. She has championed electric vehicle charging, and WFM has close to 100 installations across the country, including plans for supercharging locations. She was a founding Steering Committee member for U.S. DOE's Better Buildings Alliance and was a founding member of EPA's Green Chill Program.
Kathy also helped grow a start-up energy technology firm and was Director of Energy & Environmental Management for Shaw's Supermarkets. She was a past chairperson of FMI's Energy & Technical Services Committee, a participant on the 2005 New England Roundtable on Federal Renewable Energy Policy, the State EE Action Network's Utility Working Group and served as an advisor for the Grocery sector for USGBC's LEED program. She also served eight years on the Advisory Committee of the MA Renewable Energy Trust & Large Scale Solar, EE & Smart Buildings Committees. Kathy was named one of Progressive Grocer's Top Women in Grocery in 2013 and was elected one of Massachusetts' High Tech Council's Women to Watch in 2012. She was appointed to the town of Scituate, Massachusetts' Renewable Energy Commission, where she was lead influencer in the town becoming the first 100% renewably powered in the state (PPA's for a 1 MW wind turbine and 3 MW landfill solar installation).
With a BSME from WPI, she received 2016 Innovator of the Year and the Robert Goddard Alumni Award for outstanding professional achievement. She is a member of the Boards of The Green Building Initiative, The Future of American Energy, and City Sprouts and was a former Chair of the Board of Clean Air-Cool Planet and board member of Waste Cap of MA. She is a member of WPI's' Center for Sustainability in Business and Mechanical Engineering External Advisory Boards, Mass Maritime Academy's Energy Advisory Council, and Cradle to Cradle's Renewable Energy and Carbon Management Advisory Group. She has and continues to keynote and present and guest lecture at many national and international sustainability, energy and retail conferences, universities, and colleges.
Her passion is to reinforce resiliency through business continuity and community-strengthening through circular and regenerative economic principles and alternative distributed system design, development, financing, resource leveraging, and connectivity.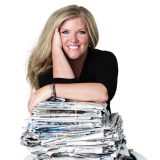 Kathy Baughman McLeod

SVP, Global Environmental & Social Risk Executive, Bank of America
Kathy Baughman McLeod is Senior Vice President of Global Environmental and Social Risk at Bank of America and an expert on environment, climate change, and sustainable finance and is a pioneer in the field of climate resilience.
At Bank of America her work includes leading the Bank's efforts to assess the risks of climate change to its multiple lines of business. Baughman McLeod was previously Managing Director of Climate Risk and Resilience for The Nature Conservancy, focused on building climate strategies and finance for vulnerable coastal communities in the Caribbean, Asia Pacific, Australia, and in Mexico. She was a renewable-energy finance and climate advisor for corporate clients, and Deputy Chief of Staff to the State of Florida Chief Financial Officer, among other positions. She served on the Florida Energy and Climate Commission, is a policy fellow of the French Foreign Ministry, and produced the award-winning documentary film series, The Nature of People. She holds an MBA from the Duke University's Fuqua School of Business and an MS in Geography from Florida State University.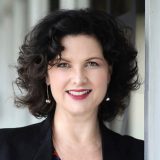 Sophia Mendelsohn

Head of Sustainability & Environmental Social Governance, JetBlue Airways
Sophia Mendelsohn has ten years' experience leading corporate citizenship, including program design, branding, and organizational change management in the U.S. and China.
Sophia drives business growth through innovative program creation and execution, stakeholder engagement, and market intelligence. Ultimately, Sophia delivers business models for a resource-constrained world.
Sophia is currently the head of sustainability at JetBlue Airways, where she is shaping policies and practices that enhance JetBlue's competitive advantage and reduce environmental impact. Prior to JetBlue, Sophia was head of sustainability, emerging markets, for Haworth, a multinational manufacturer in the corporate real estate industry. Previously, she worked for the Jane Goodall Institute in Shanghai, establishing environment programs in offices and schools in China. Sophia has a master of science in sustainable management from Columbia University.
Over the course of her career, Sophia has been recognized for her leadership and commitment to corporate citizenship. In 2016, she won the U.S. Environmental Protection Agency's Climate Leadership Award and was named Climate Leader of the Year by Ethical Corporation.
Sophia currently serves on boards and advisory councils for NOAA, the US Fish & Wildlife Service, and The New York League of Conservation Voters Education Fund.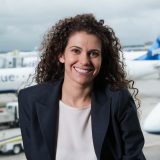 Paul Polizzotto

Founder & CEO, Givewith
Paul Polizzotto began his distinguished career in social enterprise in 1989, when he founded his first venture—an industrial and environmental cleaning company called Property Prep.
As a lifelong surfer, Paul melded his passion for the ocean with his talent for entrepreneurship and pioneered Urban Watershed Cleaning and Zero Discharge—two technologies that scrub toxins from parking lots and industrial sites, thus preventing run-off from entering storm drain systems and polluting the waters into which they feed.
As President of EcoMedia℠, the company he founded in 2001, Paul continues to oversee his unique advertising programs that direct a portion of brand's radio, television, and digital ad-spends to fund critical veterans', education, health and wellness, and environmental projects nationwide. EcoMedia was acquired by CBS in 2010 and has vastly expanded its mission each year since.
Paul recently launched his newest innovation, Givewith, scaling his EcoMedia model far beyond the American media and advertising sectors. Givewith—a social impact technology platform that can be applied to any and every transaction between seller and buyer—unleashes the intrinsic power of commerce as an engine of world-wide social change. It's a radical paradigm shift that's transforming the way both business and philanthropy are done.
Over his 30-year career as a social entrepreneur, Paul has been named Social Good Leader of the Year by Cynopsis Media and was recognized as one of "America's 25 Most Influential Philanthropy and Social Innovation Experts" by Philanthropy Media. He has received numerous awards for his work, including the Starlight Children's Foundation's "General H. Norman Schwarzkopf Leadership Award," the EPA's "Environmental Hero" recognition, and the Santa Monica Baykeeper's and the Waterkeeper Alliance's "Keeper Award." He was also named a Public-Private Visionary by Vanity Fair magazine.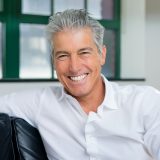 Mahesh Ramanujam
President & CEO, U.S. Green Building Council;
President & CEO, Green Business Certification Inc.
Mahesh Ramanujam is proving that building a more sustainable world is no longer a dream, but a global evolution. As President & CEO, U.S. Green Building Council (USGBC) and President & CEO, Green Business Certification Inc. (GBCI), he leads a growing community of 13 million people.
A graduate of India's Annamalai University with a degree in Computer Engineering, Ramanujam combines a strong background in technology and innovation with his goal of building healthier communities and democratizing sustainable living.
Ramanujam serves on numerous boards and advisory committees, including Bank of America's National Community Advisory Council and the Board of Directors of GRESB, a private organization wholly owned by GBCI and the leading sustainability standard for global real estate portfolios and infrastructure assets. Before becoming President and CEO of USGBC, Ramanujam served as both the organization's COO and CIO. Prior to joining GBCI in 2009, he was COO of Emergys Corp., and for more than a decade, he successfully led various business transformation programs at IBM and Lenovo.
Transformative thought programs, partnerships, and initiatives continue at the heart of Ramanujam's work today. He leads hundreds of employees and thousands of volunteers who work tirelessly as the backbone of the green building movement. He believes that sustainable living is not just about the physical building and rebuilding of our communities, but ultimately about our willingness to reimagine the way we treat each other. He envisions a world in which construction is as much about compassion as it is about the convenience and efficiency of the structures themselves. And most importantly, behind every strategy, he emphasizes our universal responsibility to prioritize health and wellness, to make a commitment to the longevity of our planet, and to create a better quality of life for ourselves and future generations.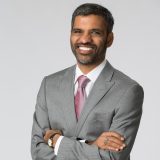 Curtis Ravenel

Global Head, Sustainable Business & Finance, Bloomberg
Curtis Ravenel leads Bloomberg's sustainability initiatives. The program integrates sustainability considerations into all firm operations and leverages Bloomberg's Terminal to evaluate sustainability-related investment risks and opportunities for its user base of influential decision-makers.
Curtis has worked for Bloomberg in multiple roles. He was the Financial Controller for Asia, managing accounting, tax, treasury, and audit services for 23 legal entities with combined annual revenues exceeding $1 billion USD.  This was preceded by various roles in the Capital Planning and Financial Analysis groups.
Prior to his work with Bloomberg, Curtis co-managed a small real estate development group, founded a micro-brewery, and worked with the Recycling Advisory Council in Washington, D.C. conducting full cost accounting and life cycle analysis work.
He currently serves as a board member at the Sustainability Accounting Standards Board (SASB) and as a member of the Secretariat for the FSB Task Force on Climate-related Financial Disclosures (TCFD). Curtis was appointed by the European Commission to the Technical Expert Group on Sustainable Finance in June 2018.
Curtis was awarded a David Rockefeller Fellowship with the Partnership for New York City in 2011 and Columbia Business School Exemplary Leadership Award in 2016. He earned an MBA from Columbia Business School and a BA in History from Davidson College.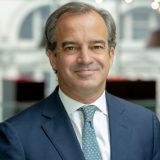 Aniket Shah

Head of Sustainable Investing, OppenheimerFunds
Aniket Shah is a practitioner in the space of sustainable finance. His career has bridged the public and private sectors.
As Head of Sustainable Investing at OppenheimerFunds, a leading global asset manager, he is responsible for working with OppenheimerFunds' portfolio managers and investment product specialists to further integrate sustainable investing practices across all aspects of the firm's business activities to better serve investors.
From 2014–2017, Aniket Shah served as the Program Leader of the Financing for Sustainable Development Initiative at the United Nations Sustainable Development Solutions Network (SDSN). In this role, Aniket advised national governments, global financial institutions (public and private), and non-profit organizations on how to finance the sustainable development agenda. Aniket also played a leading role at the recently formed Sustainable Development Goal (SDG) Center for Africa, where he will lead the Center's work on Sustainable Finance in Africa. He was seconded by Investec Asset Management for these positions and currently serves as Senior Advisor, SDG Financing to the UN SDSN.
From 2011-2014, Aniket worked as an investment professional and strategist at Investec Asset Management, an international investment management firm based in South Africa and the United Kingdom. As an investment professional, Aniket was involved in the thematic investment process within Investec's Global Multi-Asset platform. In addition, Aniket was a lead investment analyst for the Emerging Market Multi-Asset product, a fund-of-funds for global emerging market asset allocation. As an investment strategist, Aniket advised some of the world's largest institutional investors from both the public and private sectors on how to develop long-term portfolio investment strategies with a focus on emerging markets and the Africa opportunity set. He was involved with the Investec Investment Institute, a product-agnostic thought leadership platform, and served on its Leadership Committee.
From 2009-2011, Aniket worked at The Earth Institute at Columbia University where he served as Program Manager and Special Assistant to the Director. At The Earth Institute, Aniket managed the International Policy Advisory Group (IPAG), a collaborative engagement with the Asian Development Bank advising the G20 on global economic policy. He also served as a lead researcher for various publications on economic and financial development. Prior to this role, Aniket was an investment banker at Goldman Sachs & Co, where he focused on mergers and acquisitions in the Financial Services Group.
Aniket has published books, reports, and articles on a variety of topics pertaining to sustainable development and financial markets. He is the lead author of the report titled Africa and the United States – A Defining Relationship of the 21st Century, a collaborative study between Investec Asset Management and the U.S. Chamber of Commerce. He is the co-editor of Learning from the World: New Ideas to Redevelop America (Palgrave Macmillan). Aniket is a frequent contributor to Institutional Investor's Global Market Thought Leadership series, where he writes on asset allocation topics for investors globally.
Aniket serves on various boards and as an advisor to leading organizations around the world. He is currently the Chair of the Board of Directors of Amnesty International USA. Prior to becoming Chair, Aniket served as Treasurer of the $40 million-per-year organization beginning in 2013 and has been a board member since 2006. Aniket is also a member of the Young Professional Board of the International Rescue Committee. He is also on the Board of Directors of Shared-Interest and the Deer Island Corporation.
Aniket is an honors graduate of Yale University, where he collaborated closely with former Mexican President Ernesto Zedillo and former UN Deputy Secretary General Mark Malloch Brown at the Yale Center for the Study of Globalization. He was a finalist for the Rhodes Scholarship and won various academic and leadership awards at Yale.
Aniket Shah is currently pursuing his doctorate at Oxford University in Economic Geography, focusing on sustainable finance at the Smith School of Enterprise and the Environment. His advisor is Professor Gordon Clark. His research topic is on the role of development banking at various spatial-scales for sustainable development.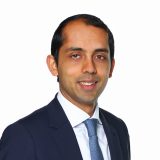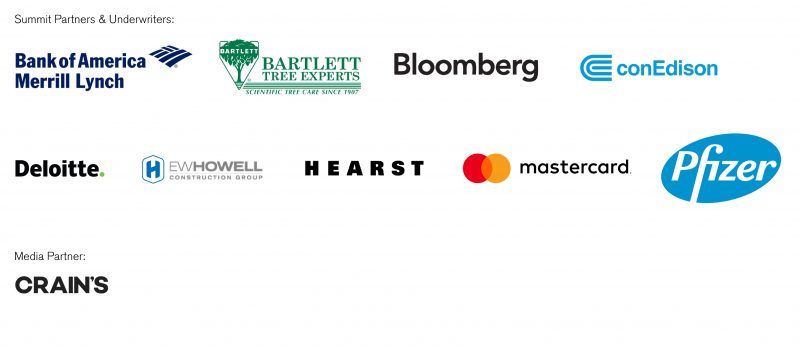 Please read more about corporate commitment to sustainability below:
Bank of America, Bartlett Trees, Bloomberg, Hearst, Pfizer, Tishman Speyer
The Sustainability Summit is also supported by:
Adamson Associates, AKRF, Andron Construction Corp., J. Barclay Collins II, Allegra Dengler, Douglaston Development, Highline Capital, JMV Engineering, Diane Katzin, MetLife, Mrs. Nicholas J. Sakellariadis, Elizabeth Stribling, Tiffany & Co., Tillotson Design, Tishman Speyer, and William Gottlieb Real Estate