The Life and Legacy of Russell Page
Friday, February 28, 2020
11 a.m. – 12:30 p.m.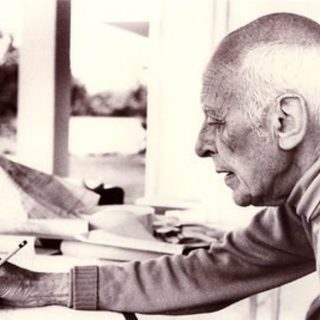 Englishman Russell Page (1906–1985)—"the most famous garden designer you've never heard of"—was a visionary master who drew inspiration from historic English, French, and Islamic garden styles. The great majority of his projects were closely guarded secrets of the cultured rich, from the Aga Khan and the Agnellis, to Babe Paley, Oscar de la Renta, and the Duchess of Windsor. In 2015, Page's family and friends deposited some 3,000 of his design drawings at the Garden Museum, including the manuscript of an unfinished sequel to his 1962 masterpiece, The Education of a Gardener.
Join us for a talk with noted design historian and Director of London's Garden Museum, Christopher Woodward, as he shares fascinating discoveries from this cataloguing project, with an emphasis on the American works which occupied the final decade of Page's career, including The Frick Collection, the PepsiCo Sculpture Garden in Greenwich, and even a pink plastic fountain in Central Park!
Following this lecture, works by Russell Page and landscape designers that influenced him will be on display in the Mertz Library's Rare Book Room.
*Students with a valid Student ID are invited to attend this event free of charge with an RSVP.
Presented by The Humanities Institute. Supported by The Andrew W. Mellon Foundation.