The Orchid Show
Saturday, March 3, 2018 – Sunday, April 22, 2018
Featuring Installations by Acclaimed Belgian Floral Artist Daniel Ost
Now in its 16th year, The Orchid Show will showcase thousands of dramatically displayed orchids in the Enid A. Haupt Conservatory featuring a series of installations crafted by Daniel Ost—each a living sculpture that celebrates the complex beauty of these stunning flowers. One of the world's leading floral designers, Ost uses flowers as a means of expression. His artistic creations will be tailored to the unique environment of the landmark Victorian-style Conservatory, complementing the architecture of the building while creating a transformative, dazzling spectacle of color, form, and texture. Orchids of seemingly every conceivable shape and provenance from the Garden's collections as well as from some of the finest growers in the world, including rare and iconic specimens, will be on display.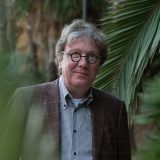 About Daniel Ost
Ost is celebrated worldwide for his eye-catching installations in private and public spaces, working with both living and cut flowers. His large-scale artwork has drawn comparison to that of renowned sculptors Anish Kapoor, Claes Oldenburg, and Andy Goldsworthy. In Belgium he has been called "the Picasso of flower arranging," and in France he was touted as "the international star of floral decoration."
Get a Sneak Peek of 2018's Show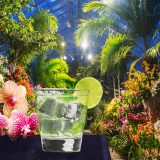 Orchid Evenings
Stroll through The Orchid Show in the lush Conservatory while music, dance, and unmatched beauty create one of New York City's most unique and spectacular evening outings.
(Adults 21 and over, special ticket required)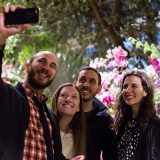 In the News
See what top media outlets had to say about The Orchid Show in 2017.
Sponsor:
Mr. & Mrs. Charles M. Royce

Exhibitions in the Enid A. Haupt Conservatory are made possible by the Estate of Enid A. Haupt.