Unlock the natural world through botany.
Do you have a desire to get closer to nature? Take one of our botany classes and gain a deeper understanding of how plants connect us to the natural world. Take a class for fun, or pursue a Certificate.
The NYBG Botany Certificate Program is designed to deepen a student's scientific understanding of the plant kingdom. Engage in subjects such as native flora, ethnobotany, ecology, and botanical nomenclature. Botany classes reflect the Garden's strengths in botanical science research, as well as its world-famous and unequaled resources—the William and Lynda Steere Herbarium, housing 7.8 million dried plant specimens; and the LuEsther T. Mertz Library, with its collection of more than 550,000 volumes, nearly 12,000 serial titles, and over 11 million archival documents.
During the course of the Botany Certificate Program, students will come to know plants: how they function, grow, develop, and reproduce; and learn to identify a wide array of plants by stems, leaves, flowers, and fruits.
Student Testimonial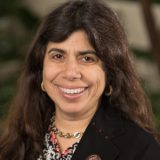 A love of hiking and a curiosity about nature inspired my deep dive into the study of botany at NYBG. This wonderful program is taught by top scientists with infectious enthusiasm for their subjects. Classes benefit from multiple perspectives of students whose ages and backgrounds vary widely but are unified by their love of nature. Post-certificate I've enjoyed becoming a citizen scientist and creating a botany study group of fellow students from my NYBG classes.
Kathy Mele
2019 Graduate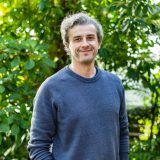 I started taking NYBG classes out of curiosity and have been hooked ever since! After I graduated with a Botany Certificate, my wine business took off, and I am now a NYBG instructor myself. Attending NYBG classes—led by extremely knowledgeable teachers who also share their real-life experiences—is an eye-opening and life-changing experience, both on a personal and professional level.
Trémeur Arbor
2018 Graduate, Owner, winebotany.com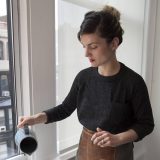 NYBG's Botany Program taught me the history and science of plants, as well as the larger significance of the botanical world. As an architect turned floral designer and plant enthusiast, I now have a greater scientific understanding that allows me to push my company and artistic practice in new directions.
Elena Seegers
2018 Graduate, Owner, Le Fleuriste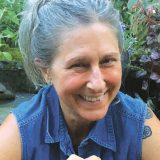 I was a self-taught estate gardener and wanted to learn more. The Botany Program at NYBG was exactly what I'd been looking for. Each instructor offered professionalism and passion. From the cellular to the tangible, I left every session with my mind expanded! I've broadened my understanding and deepened my connection to the plants that grow around me and humbly realize there is still so much more to learn.
Kristen Garnier
2017 Graduate, Owner of Go Flower Go