NYBG offers a wealth of courses in topics to help you better understand plants and the natural world around you. Choose from one-day workshops and lectures or our multi-week courses offering more in-depth training.

See what some of our Alumni are saying: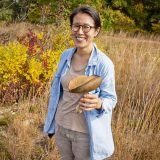 The NYBG Botany and Horticulture programs gave me the opportunity to develop my knowledge in plant science, and explore a variety of fields and practices. With inspiring teachers and students who share similar interests, NYBG's programs enhanced my passion for plants and nature, and helped me achieve my goal of working as a gardener in public horticulture.
Yuki Kaneko
2016 Botany Graduate and Gardener at the High Line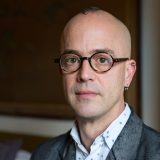 My decision to enroll at NYBG has been nothing short of life changing; what began as an impulse to pursue my passion for plants quickly blossomed into a deeply rewarding new career path. Graduating with a certificate in Sustainable Garden Design was not only a rich and deeply engaging personal growth experience, but also gave me the confidence and technical expertise to launch my landscape and garden design business.
Jean-Marc Flack
2015 Horticulture Graduate and owner of Hortulus Animae, LLC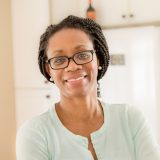 The structured curriculum, the time frame, and the quality of experienced industry instructors were all key reasons I chose the NYBG program. The skills and confidence I gained really helped me discover and better define my creative style as a floral designer. As I embark on establishing my business, offering floral solutions to corporate and residential clients, I often refer to the program notes and resource materials.
Daica Skrobala
June 2017 Graduation Candidate, Owner of Polycarp Flowers, LLC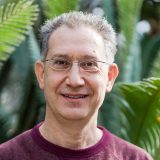 I wanted a plant-based outlet for the creativity I've developed over 25 years as a physical therapist and professional writer—and at NYBG I found the perfect place and program. With their engaging, fresh approach that combines soil science, gardening techniques, and a passion for all things green, my instructors gave me a solid horticultural foundation that directly impacts the overall health of my polyculture garden.
David Saidoff
2016 Graduate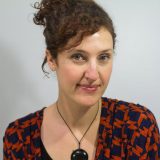 I came to NYBG as a Summer Intensive Landscape Design student to see if I wanted to pursue a career in the field. From the first day, I knew I'd made the right decision. The teachers—landscape architects, historians, head horticulturalists—were experienced and encouraging, and the work was challenging. The Intensive confirmed my direction, and I'm currently on track to complete the certificate program within a year.
Sarah Rabdau
2017 Graduation Candidate