Fast-track your gardening skills.
The Gardening Certificate Program at NYBG provides you with the core knowledge, hands-on training, and credentials you need to succeed in any garden setting with complete confidence.
In just three weeks, complete more than 40% of the coursework required for the Certificate and gain a solid base in the principles of environmentally sound gardening from expert professionals. You'll also see how these principles are put into practice through curator-led tours of various Garden collections.
Classes:
Fundamentals of Gardening
Soil Science for Gardeners
Gardening with Native Plants
Insect Identification and Management
Container Gardening
Plants for Landscaping
Fundamentals of Garden Design
NYBG Curator-Led Tours
Schedule:
Monday–Friday, July 10–28; 2023
9 a.m.–4 p.m. at NYBG
Tuition:
$2,025 (Member) / $2,250 (Non-Member)
A $935 non-refundable deposit is due at registration.
An optional payment schedule is available if requested. No refunds after Monday, June 26.
Questions about the intensive? Email ContinuingEd@nybg.org or call 718.817.8720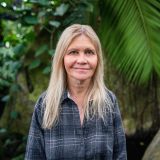 The Gardening Certificate Program gave me a solid foundation in the field of professional gardening and plant cultivation, which I am passionate about! The knowledge I received allowed me to tackle large-scale projects where I was newly hired as an Outdoor Education Center Director. Thank you NYBG for your long-standing excellent reputation and highly qualified professional faculty to go above and beyond to help students learn topics and techniques most relevant to industry today!
Nancy Galdi
2018 Graduate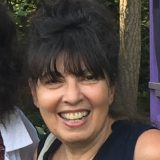 I started gardening more than 25
years ago with a little help from my friends. But essentially I have been a self-taught gardener. At NYBG's Gardening Program, I was able to refine my skills and immerse myself in the details—which, of course, makes all the difference. I am a much more skilled and educated gardener now, which is what I wanted to achieve in the program. So happy I joined in!
Donna Dorian
2018 Graduate, Owner, Farmette Designs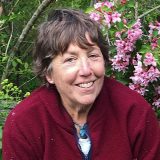 The Gardening Intensive hanged my life! I am even pursuing my Certificate. The teachers at NYBG are super intelligent, kind, and funny; they know their subjects inside and out. I now feel secure with my knowledge of plants.
Marlene Arvan
2018 Summer Intensive Student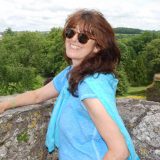 I gardened for years without really understanding the how or why of the plant world. At NYBG, that changed. I began to pay attention to how I could make sustainable gardens in which all the elements—living and nonliving—work together beautifully. The practical and theoretical knowledge has made me more articulate as a writer, garden teacher for young children, and neighborhood environmentalist.
Anne D. Hass
2017 Graduate, Volunteer Gardener, Clinton Community Garden, NYC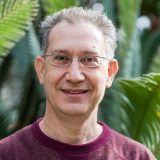 I wanted a plant-based outlet for the creativity I've developed over 25 years as a physical therapist and professional writer—and at NYBG I found the perfect place and program. With their engaging, fresh approach that combines soil science, gardening techniques, and a passion for all things green, my instructors gave me a solid horticultural foundation that directly impacts the overall health of my polyculture garden."
David Saidoff
2016 Graduate