Throughout the year, The New York Botanical Garden offers lectures in which outstanding landscape architects and garden designers present their signature works and insights, and internationally recognized speakers address topics of global interest related to the study, preservation, and appreciation of the plant kingdom. Stay tuned in August as we announce our 2017-18 lectures. Browse select series from 2016-17, below.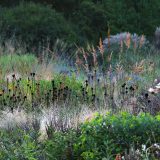 17th Annual Winter Lecture Series: Great Gardens and Their Legacies
Select Thursdays: January 26, February 23, & March 30, 2017
Ross Hall
Three innovative gardeners, Bill Thomas, Cassian Schmidt, and Aaron Bertelsen share the challenges of maintaining—and expanding—the iconic gardens of Chanticleer, Hermannshof, and Great Dixter. Plantsmen as well as stewards, they must protect past, present, and future, while balancing art, nature, technology, and the expectations of an ever-growing public.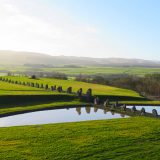 18th Annual Landscape Design Portfolios Lecture Series
Select Mondays: September 26, October 17, & November 7, 2016; 6:30 p.m.
Ross Hall
This popular series of evening lectures in Manhattan features award-winning designers who discuss their significant landscape projects, providing insight into their working methods and design philosophies. 2016 featured Martha Schwartz, Charles Jencks, and Raymond Jungles.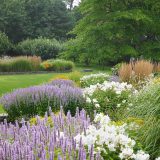 Landscape Design Students & Alumni Series
Select Tuesdays: October–March; 1–3 p.m.
After LDSA Meetings, Ross Hall
Come hear award-winning and nationally renowned professionals share their expertise on current topics in landscape design and horticulture. These popular afternoon lectures coincide with monthly morning meetings of the Landscape Design Students and Alumni Association. All are welcome to register.