Throughout the year, The New York Botanical Garden offers lectures in which outstanding landscape architects and garden designers present their signature works and insights, and internationally recognized speakers address topics of global interest related to the study, preservation, and appreciation of the plant kingdom. We are delighted to announce our Fall 2017–Winter 2018 lectures and symposia, below.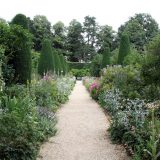 Landscape Design Students & Alumni Series
Starts Tuesday, October 24–March 20; 1–3 p.m., Ross Hall
Come hear award-winning and nationally renowned professionals share their expertise on current topics in landscape design and horticulture.
This year we welcome: Patrick Cullina, Lew French, Heather Liljengren, Troy Scott Smith, Deanna F. Curtis, and Peter Grilli.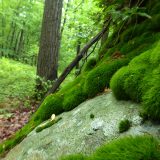 What Plants Can Teach Us: A Talk with Robin Wall Kimmerer
Friday, December 1; 10–11:30 am, Ross Hall
Robin Wall Kimmerer shares insights from her current research and her book Braiding Sweetgrass, as well as her fervent belief that if we claim our own agency in tending to Earth, we can restore the relationship between plants and people.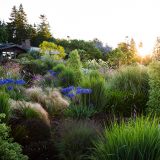 18th Annual Winter Lecture Series: The Gardener's Garden
Three Thursdays: January 25, February 22, & March 29, 2018; 10–11:30 a.m., Ross Hall
This year's series stays close to home—and heart—as three renowned gardeners, plantsmen, and environmental stewards take us inside their own personal gardens.
Join us as Dan Hinkley, Arne Maynard, and Edwina von Gal share the ideas and projects that have led them to the gardens they have always wanted.